Putin & the puck: Russian president attends junior hockey match with 'Super Series' legends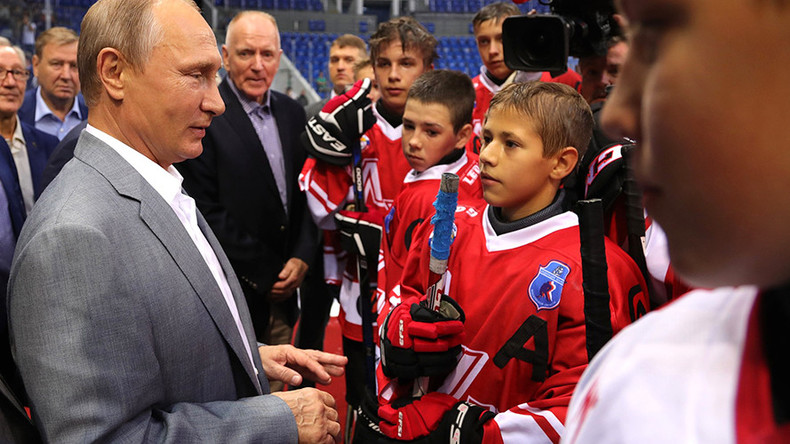 Russian President Vladimir Putin attended two Moscow region ice hockey games Wednesday, accompanied by stars of the legendary 1972 Super Series.
Moscow region representatives Luch and Victoria faced off in the 7,000-seat state-of-the-art Shayba Arena in the Sochi Olympic Park in Adler.
Super Series legends Vladislav Tretiak, the current president of the Ice Hockey Federation of Russia, and Hall of Famer Alexander Martynyuk, joined Putin at the Shayba Arena.
The duo played together for the Soviet Union in the Super Series, also known as the 'Summit Series' – a series of eight ice hockey matches of great historical significance played between Canada and the Soviet Union in September 1972.
READ MORE: Putin back in Sochi to play some hockey (VIDEO)
The series featured the first match to include players from the National Hockey League (NHL). The idea of the tournament was to create a true best-on-best competition with the first four games being held in Canada and the final four in Moscow.
Canada eventually won the series four 4-3, with one match ending in a tie.
Read more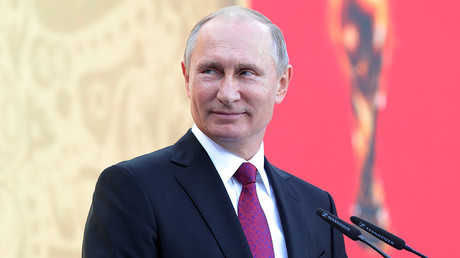 At Sochi Wednesday, Victoria eventually won the game 9-0. Putin addressed the young hockey hopefuls, introducing them to the players and offering a few words of advice after the match.
"We have brought here today the most legendary players in the entire history of hockey. The people who have done an awful lot for the development of hockey," Putin said.
"Both the Soviet and Canadian hockey players, who took part in the outstanding series in 1972 and pushed the development of hockey forward. Thanks to this series, the interest in hockey grew worldwide."
Putin love for ice hockey is legendary fan, featuring in a friendly game with Russian hockey veterans also in Sochi.
Wednesday's hockey event was the second sporting event attended by Putin in a matter of days. Last weekend, the president was on hand at Moscow's newly-renovated Luzhniki Stadium to preside over the official World Cup trophy tour ahead of the FIFA World Cup Russia 2018 tournament.