Putin back in Sochi to play some hockey (VIDEO)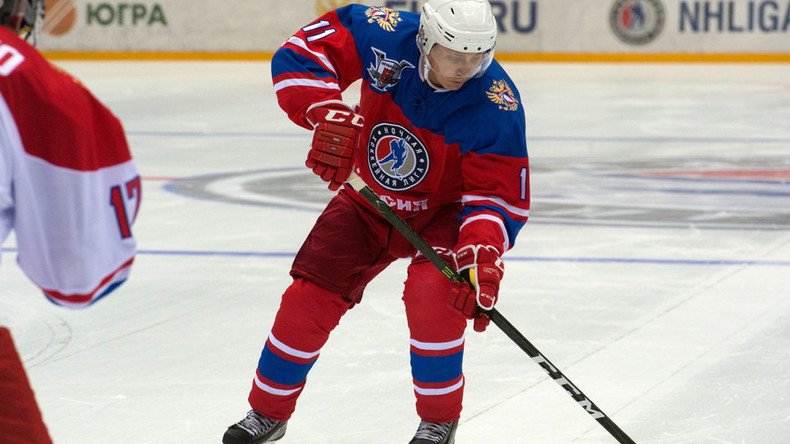 Russian President Vladimir Putin hit Sochi ice once again for a friendly game with Russian hockey veterans, including ex-NHL'ers Slava Fetisov and Pavel Bure on Tuesday.
Unlike his previous games, this time he didn't score that many goals, sending just one puck to the net.
Last time we saw Putin playing with the puck in Sochi was in January, when Russia celebrated Christmas on the Orthodox Christian calendar.
In 2015 he laced up his hockey skates on several different occasions, including on his 63rd birthday, when he managed to score seven goals, also playing with former Russian and Soviet-era hockey veterans.
You can share this story on social media: