'We have to work honestly & calmly, not be distracted by media attacks' - Russian Deputy PM Mutko
Published time: 14 Jul, 2017 12:56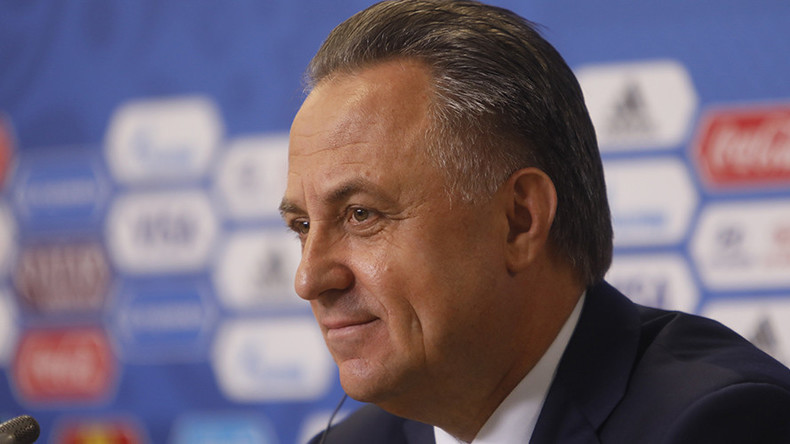 Russian Deputy Prime Minister Vitaly Mutko says that the sports authorities should focus on their work and not be distracted by negative publicity that appears in Western media.
Mutko spoke at the International Conference of Ministers and Senior Officials Responsible for Physical Education and Sport (MINEPS VI) in Kazan, one of the host cities of 2017 FIFA Confederations Cup which took place in Russia from June 17 to July 4.
READ MORE: 'We heard about hooligans & racism, but no incidents, all ran smoothly' – FIFA chief Infantino
The Conference, which takes place from July 13 to 15, is under the auspices of The United Nations Educational, Scientific and Cultural Organization (UNESCO) includes representatives of 205 countries, UNESCO members.
"Whatever we were doing, the situation with publicity was rather complicated [for us] before the Olympic Games, and Confederations Cup," Mutko stated.
"It's hard to confront it, we just have to do our job. We know that in the beginning of August there will be released one more movie, there were crews of journalist who were filming only negative aspects. We just have to work honestly and calmly and interact with [international organizations]."
The deputy prime minister was most likely making reference to an earlier BBC 2 documentary about Russian football hooligans, titled 'Russian Hooligan Army,' which warned English fans about the dangers of coming to Russia for the FIFA World Cup in 2018, as well as documentaries regarding doping problems in the country.
"We have support of international organizations, we have a common understanding of combating against doping. If we will not be distracted, we should be able return the trust to Russian anti-doping in a year or two. We have international experts working (with us), the roadmap is being implemented."
In the wake of the Russian doping scandal, The World Anti-Doping Agency (WADA) suspended the Russian Anti-Doping Agency (RUSADA) in November 2015 from carrying out doping control within the country, but later provided it with a road map to re-compliance.
READ MORE: WADA allows Russian anti-doping agency to plan & coordinate testing under UK body supervision
In the end of June, WADA announced that RUSADA is now permitted to plan and coordinate testing under the supervision of international experts and UK Anti-Doping (UKAD).