WADA allows Russian anti-doping agency to plan & coordinate testing under UK body supervision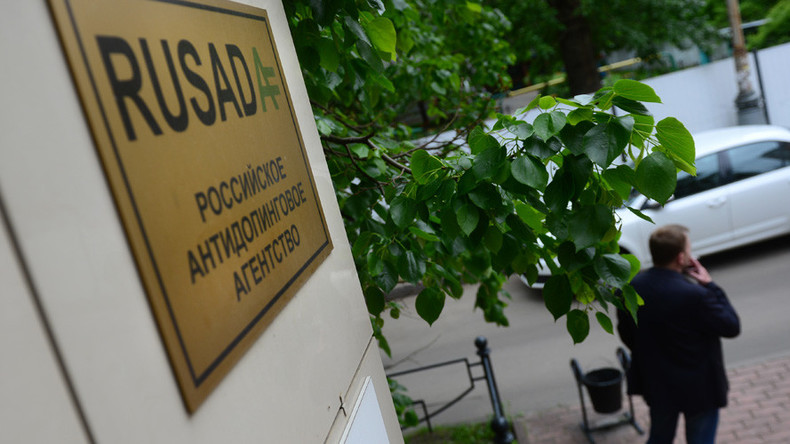 The World Anti-Doping Agency (WADA) has announced that the Russian Anti-Doping Agency (RUSADA) is now permitted to plan and coordinate testing under the supervision of international experts and UK Anti-Doping (UKAD).
"The World Anti-Doping Agency (WADA) announces that the Agency and its independent Compliance Review Committee (CRC) permit the Russian Anti-Doping Agency (RUSADA) to plan and coordinate testing. RUSADA is authorized to do so, using its trained Doping Control Officers (DCOs), under the supervision of WADA-appointed International Experts and the UK Anti-Doping Agency (UKAD)," says the statement on the organization's website.
The news follows the announcement on Tuesday of Alexander Ivlev as the new chair of the RUSADA supervisory board, replacing two-time Olympic pole vault champion Yelena Isinbayeva, who left the position in May.
Isinbayeva stepped down as chair of the anti-doping agency at the end of May, when WADA included her removal as one of the four main criteria for RUSADA to be declared compliant.
In the wake of the Russian doping scandal, WADA suspended RUSADA in November 2015 from carrying out doping control within the country, but later provided it with a road map to re-compliance.
Speaking on the latest development, WADA President Sir Craig Reedie said: "While there is still more to be done, WADA recognizes this milestone as a key component of the Roadmap towards compliance," as quoted in the statement.
"After much work by the Agency and its partners, resumption of testing represents an important step forward in rebuilding anti-doping in Russia. We strongly encourage Russia to continue their efforts in the interest of clean athletes worldwide."
You can share this story on social media: