'Scumbags. We'll only get stronger': NFL's Manchester-born Menelik Watson on bombing
Published time: 24 May, 2017 10:17
Edited time: 11 Apr, 2018 12:20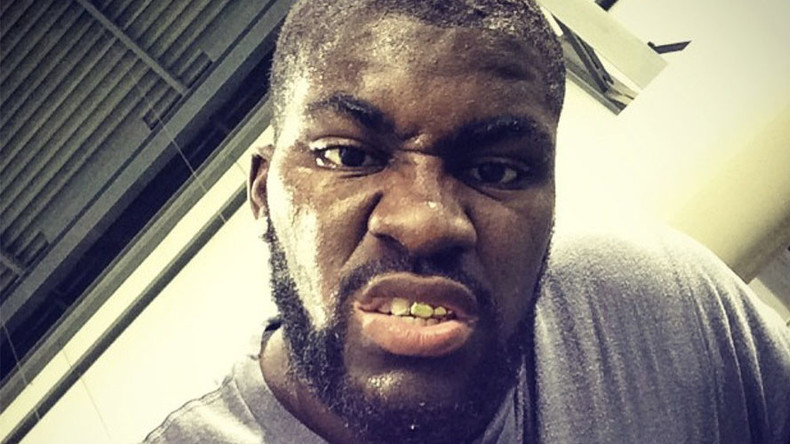 An NFL star from Manchester, England, has said that the sickening suicide bomb blast that killed 22 people in his hometown will only make the city stronger.
Denver Broncos offensive tackle Menelik Watson, who is from the Longsight area in south Manchester, described Monday night's bombing at an Ariana Grande concert at Manchester Arena as "shocking."
"When I got the news, I started getting a lot of text messages from people [in the US]. It didn't really sink in because I thought what if someone if I knew was there and how would I respond. It's just shocking," Watson said in a video interview with TMZ Sports.
"We're tough, you know. Growing up in Manchester you've got to be tough. It's one of those types of cities."
The 28-year-old said his friends working in the city offered help and free rides to victims, adding it was "a blessing" that none of his loved ones were harmed in the bombing. He also paid tribute to the city's character.
"This one hurts a lot...but we're a tough city and I know the people are going to band together. Things like this happen and scumbags want to impose their will on people through terror and it doesn't work. It never works and the city of Manchester will only get stronger from this," he said.
When asked to comment on those behind the attack, a visibly emotional Watson resolutely said they were "scumbags."
"I have no sympathy for them. None whatsoever. I hope none of them rest easy," the 6ft 5in Watson said.
"To go out and attack people who are only trying to enjoy themselves, it's just cowardice, absolute cowards and I hope all of them rot. Every single one of them," he added.
UFC middleweight champion Michael Bisping, who lives in the United States but fights out of Manchester, posted an emotional message in response to the attack.
"Lost for words at this cruelty. My thought and prayers are with everyone who was in attendance. #motherf***ers," Bisping wrote on his social media accounts.
Earlier on Tuesday, Manchester United players held a minute's silence at their Carrington training ground before flying to Stockholm for tomorrow night's Europa League final against Dutch club Ajax.
The home stadium of Manchester City, the club Watson supports, was used as a center for lost children in the aftermath of the bombing.
City manager Pep Guardiola was said to be "shocked" amid reports his wife and daughters were at the concert at the time of the attack, though none of the three was reported to be injured.
READ MORE: Man City manager Guardiola 'in shock' amid reports wife & daughters were at bomb attack concert