10 Biggest Sports Controversies of 2016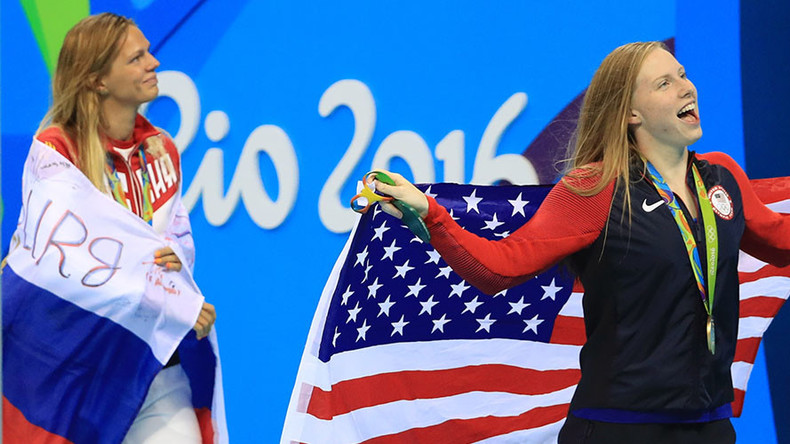 While the year 2016 in sports will be remembered for some unbelievable feats of bravery, ability and overachievement, unfortunately sport has continued to be blighted by controversy, with plenty of adverse headlines making global news over the last year.
Here are the 10 biggest controversies that shook the sporting world in 2016.
Russia banned from Rio
Sport teaches virtues of fair play, hard work and competition, and as such the sporting authorities are making a major effort to eradicate doping.
While a host of other countries were embroiled in 2016's drugs scandal, Russia was hit hardest after a crackdown on alleged systematic doping in the country.
READ MORE: Russian authorities systematically covered up doping abuse at 2014 Olympics – WADA report
The International Association of Athletics Federations (IAAF) banned the Russian track and field team from the Rio Games as punishment for continual positive drugs tests.
The ruling was upheld by the Court of Arbitration for Sport and led to a host of Russia's finest athletes, the majority of whom had no link to doping, missing out on competing in Brazil.
The recommendation from the World Anti-Doping Agency (WADA) also saw Russia's team banished from the Paralympics.
Child sex abuse charges in football
British football was rocked by child sex abuse claims in 2016, with one revelation exposing the sizeable extent of the issue through the grassroots of the game.
Police allege that 98 clubs were affected by the scandal, with a number of former professional players coming out to reveal they had been the victim of abuse as teenagers.
READ MORE: British football sex abuse scandal: Ex-coach Bennell remanded in custody
The most high-profile case saw former coach Barry Bennell arrested and remanded in custody after a wave of evidence emerged against him.
The 62-year-old will appear in court again on January 11 and faces a host of charges, including five counts of indecent assault on a boy.
Sam Allardyce sacked as England manager
Former Sunderland boss Sam Allardyce landed the England manager's job following the Three Lions' disastrous Euro 2016 tournament – but only lasted 67 days and one match in charge.
The veteran trainer was clearly delighted at being awarded the position by the Football Association but a 1-0 win over Slovakia was to be his only game in charge.
A sting by a British newspaper saw undercover journalists pose as overseas investors, with Allardyce caught on tape boasting about how to get around FA rules on transfers.
The decision was made to remove the manager, with Gareth Southgate replacing him, while Allardyce has returned to club football with Crystal Palace.
Sharapova & meldonium
Up until last year, not many people knew what meldonium was – but 2016 changed this dramatically.
A host of athletes were banned from competition after the newly outlawed substance was found in their drug tests.
Meldonium was added to the WADA list of banned substances on January 1, 2016, and it did not take long for this decision to have major consequences.
Russian tennis star Maria Sharapova was the highest-profile casualty of the ban on the drug, which is prescribed to help deal with heart problems and blood flow but also aids sporting recovery.
Sharapova was banned from competition after a positive test at the Australian Open and missed the Olympic Games as a result.
Fury 'medically unfit' to defend titles
Tyson Fury's name is synonymous with controversy and 2016 proved no different for the outspoken British heavyweight boxer.
Having shocked the sporting world by defeating longstanding champion Wladimir Klitschko, the Englishman never defended his title and voluntarily handed over his WBO and WBA belts in October.
Fury claimed he was medically unfit to fight after pulling out of a second proposed rematch with Klitschko, while the 28-year-old also tested positive for cocaine use.
Lochte's fake robbery story
Four US swimmers, including 12-time Olympic medalist Ryan Lochte, claimed that they were robbed after leaving a late-night party while in Brazil competing in the Rio Games.
Lochte stated that people posing as police officers robbed the group but the stories of the other three swimmers did not add up.
With an accusation that the quartet had vandalized a petrol station emerging, Lochte admitted that he exaggerated the story and was duly suspended from competing for 10 months.
Kaepernick's national anthem protests
The issue of racial inequality in the United States once again came under the spotlight in 2016 when Colin Kaepernick refused to stand for the American national anthem in protest.
READ MORE: NFL player refuses to stand for US anthem as part of anti-racism protest
While the anthem played before an NFL pre-season game, the San Francisco 49ers quarterback went down on one knee in what he later described as an attempt to highlight the issue of police violence against black people.
A number of other players opted to follow his protest.
Conor McGregor 'retires' from UFC
The UFC poster child took to Twitter in April to announce his retirement from mixed martial arts in a decision that shocked the world.
McGregor had been beaten by Nate Diaz the month before and was in training to contest a rematch against the American fighter.
However, a disagreement with UFC President Dana White over contractual obligations to promote the UFC 200 event saw the Irishman removed from the contest and prompted him to say he was retiring.
However, McGregor returned to UFC action in August to defeat Diaz and went on to beat Eddie Alvarez later in the year to become the sport's first two-division simultaneous champion.
Kyrgios walks off court in China
Australian tennis star Nick Kyrgios is touted in many corners as a modern-day John McEnroe for his attitude and the way he berates the officials and himself.
However, even the legendary American never walked off the court or deliberately gave up on a match, like Kyrgios did in China in 2016.
READ MORE: ATP suspends Nick Kyrgios over Shanghai behavior
Contesting a match against Mischa Zverev in October, the Australian put little-to-no effort in and walked off the court in Shanghai before his opponent had even returned a serve.
After being booed by the fans, Kyrgios stated he didn't owe the spectators anything and if they didn't like it, they could leave.
He was fined $41,500 and suspended from competition until January 15, 2017.
International tensions during Rio Olympics
The Olympic Games are supposed to bring people together, however they have seen a number of controversial incidents throughout their history.
The 2016 Games in Rio were no exception. One of the most notable stories happened during the judo +100kg (+220lb) bout between Egyptian Islam El Shehaby and his Israeli opponent, Or Sasson.
El Shehaby was loudly booed for refusing to shake Sasson's hand of at the end of their bout, which saw the Israeli defeat the Egyptian with two throws to claim victory.
It was later reported that El Shehaby had originally wanted to withdraw from the matchup, but the Egyptian Olympic Committee warned that his citizenship would be revoked if he did so.
That incident wasn't the only politically-motivated scandal involving Israel in Rio, though.
Prior to the judo scandal, Lebanese athletes refused to share a bus ride with the Israeli team to the opening ceremony. Two days later, Saudi Arabian judoka Joud Fahmy forfeited her match against Christianne Legentil from Mauritius, reportedly to avoid potentially facing Israel's Gili Cohen in the next round.
You can share this story on social media: