NFL player refuses to stand for US anthem as part of anti-racism protest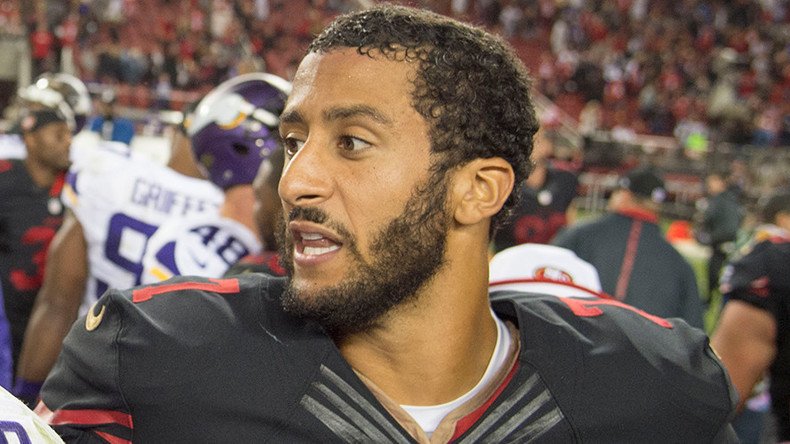 A National Football League player, Colin Kaepernick, refused to stand for the United States anthem before a game to protest against perceived racial injustices in the country.
San Francisco 49ers quarterback Kaepernick caused a stir when he remained seated, despite The Star-Spangled Banner played before his team's game with the Green Bay Packers.
The 49ers star explained his actions later, saying it was a statement of defiance against racial tensions on the streets of the United States.
READ MORE: NBA star Dwayne Wade's cousin killed in Chicago shooting
"I am not going to stand up to show pride in a flag for a country that oppresses black people and people of color," he told nfl.com.
"To me, this is bigger than football and it would be selfish on my part to look the other way.
"There are bodies in the street and people getting paid leave and getting away with murder.''
Kaepernick was referring to apparent ongoing national tensions between the American police and the African-American population.
The Black Lives Matter campaign was established after a number of reports of police using excessive force against African-American males resulted in fatalities.
READ MORE: #BlackLivesMatter calls for slavery reparations, free education & justice reforms
Kaepernick's team supported his decision publicly in the aftermath of the game.
"We recognise the right of an individual to choose and participate, or not, in our celebration of the national anthem," a spokesman said.
Kaepernick was later booed by a section of the crowd but according to the NFL he had done nothing wrong, as players are "encouraged but not required" to stand during the anthem.
NFL fans also took it to social media to express the anger, with number of tweets showing pictures of Kaepernick's burning jersey.
You can share this story on social media: