Protect yourself at all times? MMA fighter KO's opponent during glove touch at start of bout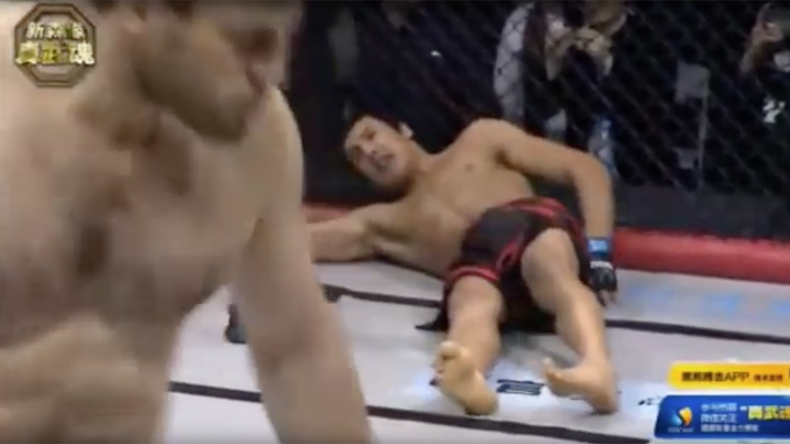 Fighters have to protect themselves at all times when they step in the ring or cage, but that normally doesn't include the traditional 'touch gloves' moment at the start of the bout.
Things were decidedly different, however, in the greeting between Russian fighter Ibragim Khalilov and Uzbekistan native Bakhtiyar Barotov.
READ MORE: American MMA fighter 'The Beast' punches out ring girl after losing (VIDEO)
When the two came together to touch gloves at the beginning of their bout, it resulted in a knockout just three seconds into the first round, after Khalilov landed a right jab on Barotov's chin while the Uzbek still had his arms outstretched in his opponent's direction.
The bout between the two was organized by Chinese promotion WBK last Saturday in Hangzhou, China.
The story went viral though after Cody Garbrandt, a recent winner at UFC 207, reposted a tweet by the Bleacher Report with the caption: "Why I never touch gloves."
The incident quickly sparked controversy across social media, with some blaming Khalilov for a cheap shot, while others said that once the bell rings, you have to be on your guard at all times.
WHAT'S YOUR OPINION?
You can share this story on social media: