Boxer & trainer suspended over sparring injury to coma boxer Nick Blackwell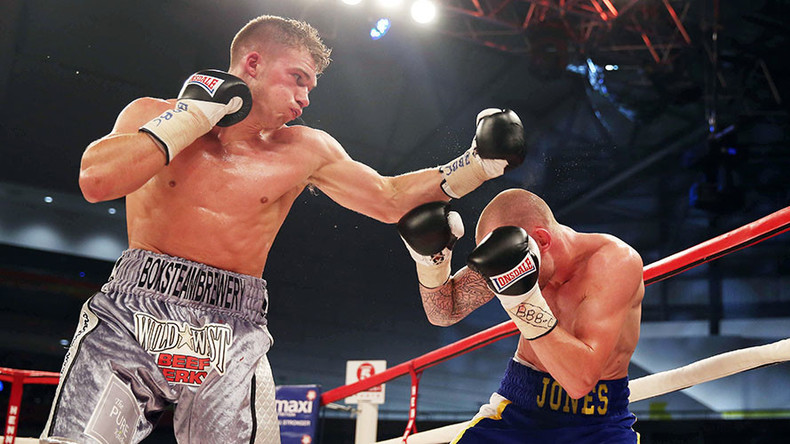 A boxer and boxing trainer have been suspended after former British middleweight champion Nick Blackwell, who had to retire earlier this year after being left in a coma following a fight, was hospitalized during a recent secret sparring session.
Iranian-born light heavyweight Hasan Karkadi sparred with Blackwell at Devizes Amateur Boxing Club in Wiltshire, UK, while trainer Liam Wilkins oversaw the closed-door session.
READ MORE: Groves v Chudinov world title fight confirmed, planned for Russia

It was reported that Blackwell was in a "stable condition" in hospital after collapsing during the workout on Saturday, November 26.
Blackwell's career ended in March following a defeat while defending his British title against Chris Eubank Jr. The fight finished in a 10th-round technical knockout defeat for Blackwell, and was halted after a ringside doctor inspected a grotesque swelling above his left eye.
Just want too say a massive thank you for all the support and messages means the world too me I'm on the mend now so I've been very lucky.

— NICK BLACKWELL (@nickblackwell02) April 18, 2016
After the stoppage, Blackwell collapsed in the ring and was later rushed to hospital where he spent a week in an induced coma and was treated for bleeding on the skull. He was was forced forced to retire aged 25.
Blackwell had to undergo a further surgical procedure as a result of his latest injury. Part of his skull was removed to reduce swelling on his brain.
Read more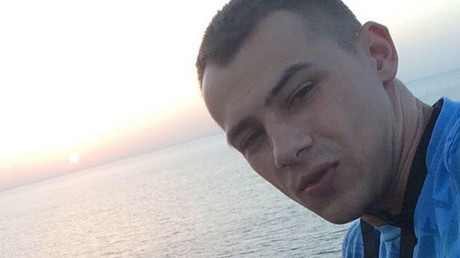 "What we understand is that Nick Blackwell sparred last week, he was taken ill and taken to hospital where he is in a stable condition," British Boxing board of Control (BBBofC) secretary Robert Smith said of the incident, the Telegraph reported.
"He no longer has a boxer's license, but he does have a trainer's license, which is a completely different thing. He should not have been boxing.
"I'm sickened by it. It's a very tough sport and the doctors here did a wonderful job to save his life. The doctors at hospital saved his life and kept him going.
"He made remarkable recovery and for somebody to go and do what he's done, for what I thought was a very sensible young man, is just beyond belief," Smith added.
Blackwell's boxer's license was removed by the BBBofC in light of the Eubank defeat, but he has since gained a trainer's license at the behest of his own former trainer Gary Lockett.
Karkardi, 29, and Wilkins, 21, have now had their licenses suspended by the board as a result of Blackwell's latest injury.
READ MORE: Death of Russian junior boxer, 15, after local fight sparks criminal investigation

A hearing will be conducted into the unsanctioned sparring session in January, towards which the Board hope Blackwell will contribute.
In November, Polish-born Briton Kuba Moczyk, 22, was killed by a knockout blow in his first ever boxing match in Great Yarmouth, Norfolk, just weeks after Scottish boxer Mike Towell passed away following his fight with Welshman Dale Evans.