Death of Russian junior boxer, 15, after local fight sparks criminal investigation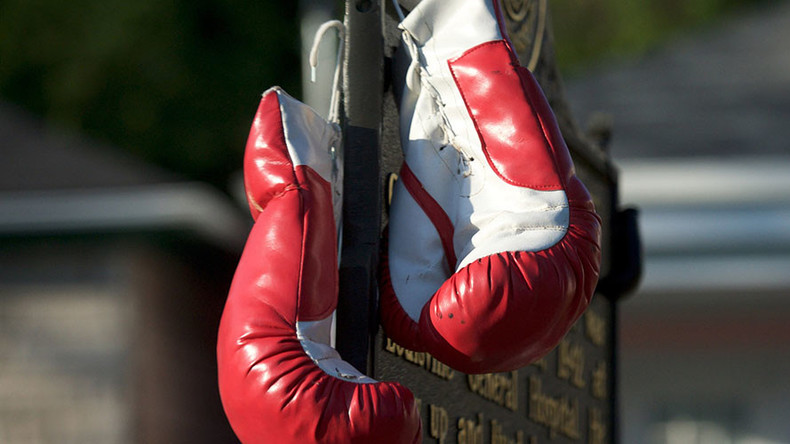 Investigators in Russia's Vladimir Region have launched a criminal probe into the alleged negligent homicide of a 15-year-old junior boxer who died following a bout in a local tournament.
Amateur fighter Anton Sidorov experienced convulsions after twice being knocked down in a boxing match – believed to be his third in as many days – as part of a competition at a local sports academy.
He was treated by medical staff but later died in an ambulance.
His death is being treated as a criminal matter caused by negligence due to the boy having been declared medically fit to compete. Clearance was given despite the fact he had suffered a serious head injury in a car crash eight years ago, meaning that his health "required extra attention."
"The Vladimir Region Investigative Committee of Russia has launched a criminal investigation following the death of a 15-year-old schoolboy junior boxer, under Section 2, Article 109 of the Criminal Code of Russia (negligent homicide)," the committee announced, TASS reported.
The charge – also called involuntary manslaughter – alleges that the party responsible should have been aware of the risks associated with granting the boy permission to take part in the tournament given his previous medical history. It does not include the element of premeditation.
Anton's sister told ProGorod.ru that although her brother had been in good physical condition, he only rarely practiced boxing, and was simultaneously actively involved in a number of other sporting disciplines.
However, he accompanied his school to a competition in which they had been invited to take part from November 2 at the Molodezhniy sports complex in Vladimir, around 180km east of Moscow.
Anton won his first two bouts but in the third and fatal fight on November 5, he was twice knocked down and the referee called a halt to the contest, despite his protestations to continue.
Upon leaving the ring the 15-year-old lost consciousness and began to have a seizure. The doctor assigned to the tournament failed to administer first aid, and Anton died shortly after.
Investigators say they have already made it their priority to establish just how he received a medical pass to take part in the competition.
The incident comes just over a month after the tragic passing of Scottish boxer Mike Towell, who died following a bout with opponent Dale Evans in late September.
Towell was stretchered from the ring where he lost by fifth round technical knockout to Welshman Evans and later died in hospital.