'I'm going to put him to sleep' – Michael Page looking to unleash venom at Bellator 165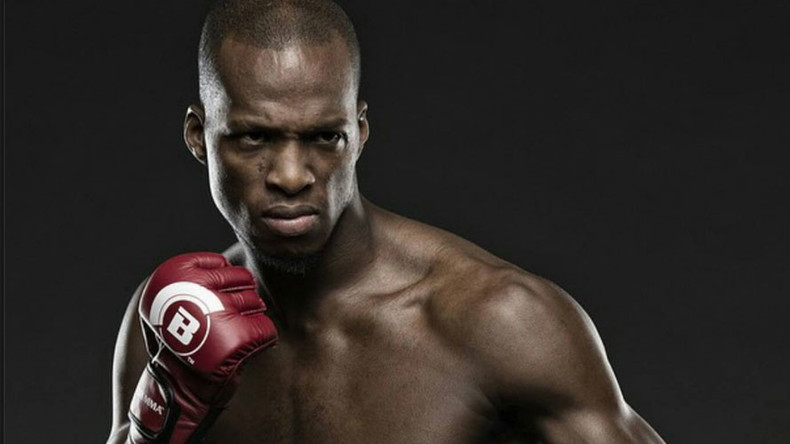 Michael 'Venom' Page will face Fernando Gonzalez at Bellator 165 this weekend hoping to secure a shot at the Douglas Lima's welterweight title.
The British fighter burst onto the MMA scene four years ago with a stunning tornado kick finish of Ben Dishman and has since extended his record to 11-0.
His most recent bout back in July saw him cave Evangelista 'Cyborg' Santos' skull at Bellator 158 to send shockwaves around the sport.
Page is confident of victory against his American opponent in San Jose on Saturday.
Read more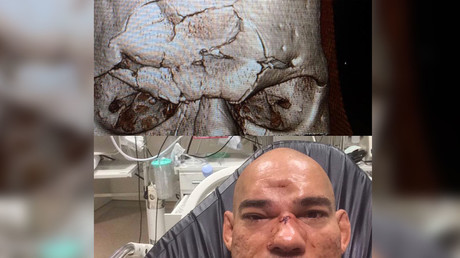 "I'm going to put him to sleep, in another spectacular fashion," he told RealSport.
"I'm gonna be too fast for him for one. He's very tough – I think he's going to be tough enough to fall back on that, so I've got a couple of moves to surprise him."
While the arrival of former UFC title challenger Rory MacDonald in Bellator has strengthened the company's welterweight division, Page has no doubts about who's the number one pound-for-pound fighter in the world.
"It will definitely have to be this guy, I've been watching him, I've been studying him, I've been following him for a while now, it's MVP," he said.
"You have to believe you're the best before you're the best in everybody else's eyes. I already believe I'm the best. It's why I'm in no rush to go for a belt.
"I've already envisioned myself taking the title. You see a lot of people break down in tears because they're happy, but I've already seen it.
"That to me is something that will come to me when the time is right and everything else is about me."
With Page coming to the end of his current Bellator contract, it has been rumored that he could move to the UFC, setting up the intriguing prospect of a match against Conor McGregor.
The 29-year-old told King of Da Hillz TV that he didn't fear the Irish star.
"I'd put him to sleep," he said. "You see the thing is with that fight, because he's got such a big name, I would want to dominate.
"I wouldn't want to put him to sleep early – I would want to show people the level that I'm at in comparison to this guy.
"He is talented – I'm not saying that he isn't, he is. But I'm gonna repeat, man, it's a different level," he said.
While Page has set his sights on reaching the top of the MMA mountain, Gonzalez believes he will put the brakes on his progress.
The 33-year-old is riding a five-fight winning streak in Bellator and is also eyeing a shot at Lima's crown.
READ MORE: "Cyborg" Santos successfully undergoes seven-hour surgery on horrific head injury (PHOTOS)
"I deserve a title shot after this," 'The Menifee Maniac' told MMA Junkie. "I should've had it already. I don't see why they wouldn't give it to me now.
"All Page is doing now is running his mouth. I'm not saying I'm not going to take damage. In order for me to get to him, I'm going to get hit. That's part of the game. As a mixed martial artist, I'm better than him.
"He is a talented fighter – I can't take that away from him. But in my opinion he's been carried along and pampered, and I think that's going to hurt him tremendously.
"It was good to get his name out there, but it's going to hurt him now because he's got a stiff test.
"There's so much hype and media behind him, once I beat him everybody's going to know who I am. Until now I'm still in the underdog guy," he noted.