'I'm honored I will bring the Russian flag into the ring' - boxing champ Sergey Kovalev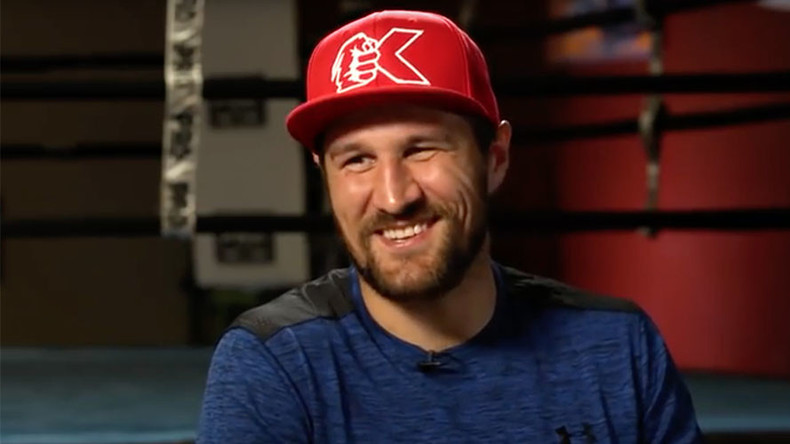 In an interview with Larry King broadcast on RT, Russian boxing champion Sergey Kovalev has opened up on his winding road to success in sport and what motivates him, also sharing his thoughts about his upcoming fight on November with pound-for-pound superstar Andre Ward.
Both fighters are undefeated going into the bout at the T-Mobile Arena in Las Vegas, Nevada, and Kovalev believes that the fight with 2004 Olympic gold medalist and former super-middleweight king is the biggest of his career.
Kovalev and Ward are ranked number two and four in the pound-for-pound rankings compiled by 'the Bible of boxing,' Ring magazine. The winner will likely be deemed the rightful number one on that list.
The interview with King explores Kovalev's motivation for fighting and his background growing up in Chelyabinsk, an industrial city in Russia's Urals region of around 1.5 million people.
READ MORE: 'I want to kick his ass': Sergey Kovalev sends message to Andre Ward in new promo (VIDEO)

Kovalev tells the story of how a friend and classmate invited him to come to his boxing gym, Kovalev accepted an invitation from his friend to train him, seeing it as an alternative to fighting in the street.
Now with the biggest night of his life just days away, some see Kovalev as the underdog. But the fighter they call "Krusher" - due to his devastating 26 knockouts from 30 wins as a professional fighter - does not seem fazed by the label.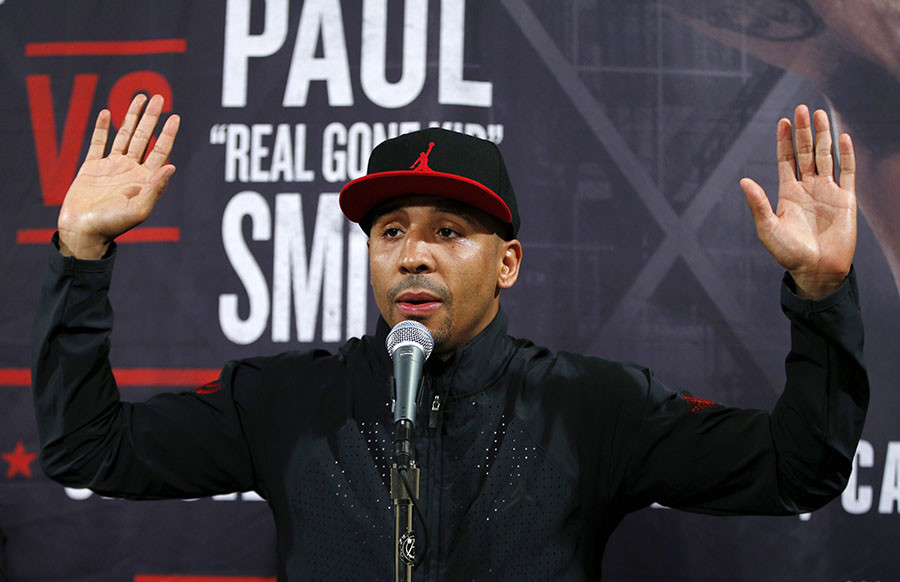 "Boxing specialists look at him something much better, he do something better than me, I don't know like, I don't care about this at all who is the underdog and who is the favorite," he tells King in their interview, broadcast on RT on Wednesday.
"He's not a fighter he's a boxer very smart boxer. And what he brings into the ring, I wanna see that. He's a guest in my division.
"It's new motivation for me you know and most my important fights I fought as a guest in other countries since amateur ages and I like when I disappoint everybody of my opponent. It make me happy,"he added.
Responding to King's reporting to him that Andre Ward had called him a "bully," Kovalev laconically and directly said: "He can say anything he wants but he will answer for everything on November 19."
Kovalev also reveals there are differences between the US, where he trains in Oxnard, California, and his native Russia, where he says he learned how to fight and defend himself. When King asks Kovalev does he miss Russia, he replies with certainty.
READ MORE: 'Streets gave me all I have': Boxing world champ Sergey 'Krusher' Kovalev speaks to Larry King on RT
"Yes because it's my home because all my friends there my family. I am honored that I will bring the Russian flag into the ring because in Russia, the Russian streets gave me all what I have," he said.
"All my skills, all my mentality, but I'm very thankful to America because America gave me the opportunity to prove who I am."