Sharapova tennis ban could be reduced to 1 year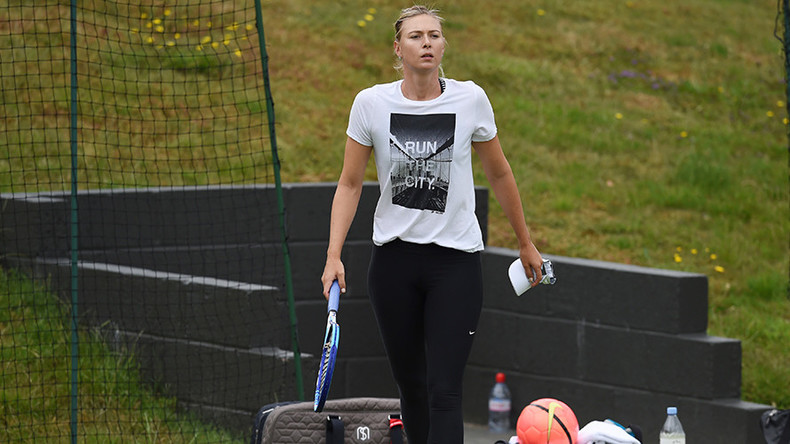 Russian tennis star Maria Sharapova, initially banned for two years by the International Tennis Federation (ITF) following doping offenses, could see her punishment reduced to a year.
The 29-year-old's ban for using the controversial drug meldonium was issued in June but was backdated to January 26. After hearing news of her suspension, Sharapova said she would appeal the ban to the Court of Arbitration for Sport (CAS), who would then make a decision in September.
READ MORE: Tennis star Sharapova banned for 2 years over doping - ITF
Despite the fact that the judgment from CAS is not expected to be announced until next month, Russian outlet R-Sport reported that Sharapova's ban will be reduced from two years to one, referring to a "source familiar with the situation". However, despite her suspension being reduced, she will still not be able to compete in next year's Australian Open, which takes place in January 2017.
READ MORE: Nike backs Maria Sharapova despite 2-year ban
Sharapova admitting to using meldonium caused an uproar in the Russian sport world and later various international sporting bodies alleged widespread state-sponsored doping.
This prompted the International Association of Athletics Federations to ban the Russian track and field team from Rio 2016 and the International Paralympic Committee to suspend the entire Russian team from next month's Paralympic games.