Sharapova shows off her football skills (VIDEO)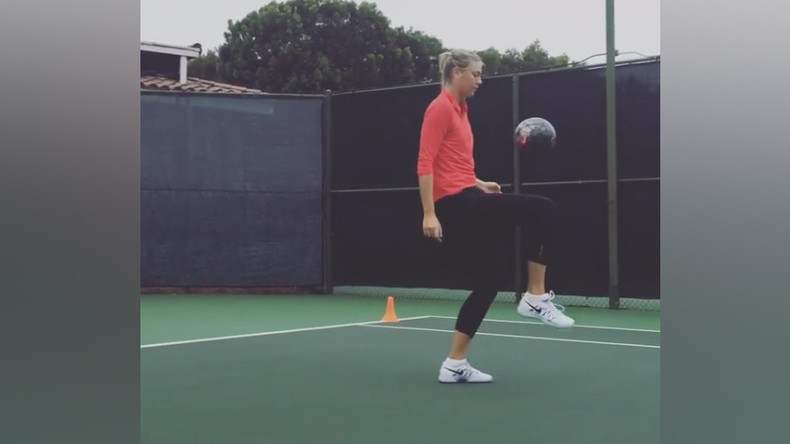 Despite Maria Sharapova waiting to find out her fate after a drugs ban, with a decision potentially only days away, the Russian tennis star is seemingly upbeat and active.
As the video below shows, the 29-year-old is still in training and has even been showcasing her football talents to a legion of loyal Instagram followers.
She noted that her skills are "beyond any help at this point" – although her fans certainly didn't think so. Positive and encouraging comments suggested she could easily join the Russian national football team and would even be way better than most of the players.
Sharapova shocked the world when she announced in March that she had failed a drugs test at the Australian Open, with the five-time Grand Slam champion guilty of the use of meldonium.
READ MORE: Tennis star Sharapova to be 'provisionally suspended' after failing drug test
The substance was only added to the World Anti-Doping Agency's outlawed list on January 1, but has been the source of over 100 athletes failing doping tests.
Sharapova maintains her innocence, stating that she had been prescribed the drug by her family doctor over many years to aid blood flow and for medical reasons.
With an investigation underway and believed to be close to conclusion, Sharapova has been provisionally suspended and will learn the verdict in the near future.
A ban of up to four years would all but end her tennis career, however hopes remain that a more lenient sanction will be given.
Sharapova is holding onto ambitions of playing at Wimbledon this year and featuring for Russia at the Rio Olympics.