Manny Pacquiao was target of terror group kidnap plot, claims Philippines president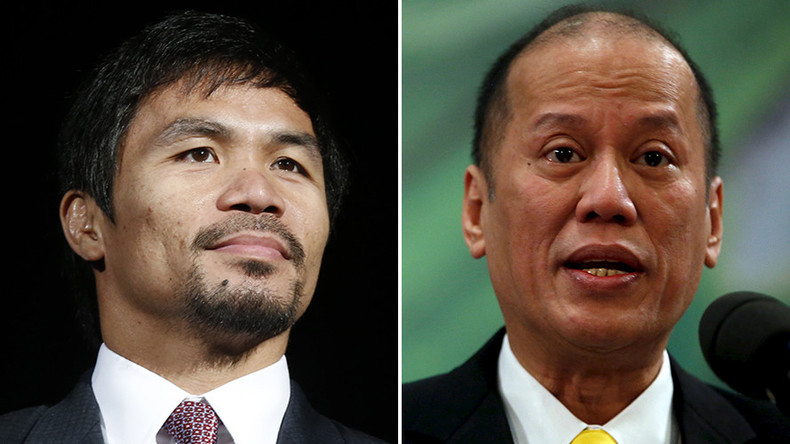 The president of the Philippines, Benigno Aquino III, says a terrorist group plotted to kill him and kidnap legendary boxer Manny Pacquiao.
Aquino made the claims after militants from Abu Sayyaf – an Islamist terror group – were accused of beheading Canadian hostage John Ridsdel on Monday in the province of Sulu.
"Abu Sayyaf is focused on enriching themselves by taking hostages for ransom," he said.
"They allegedly even hatched plots to kidnap Manny Pacquiao or one of his children, as well as my sister Kris or one of her children, with the plan to use them in bargaining for the release of their cohorts."
READ MORE: Nike ends Manny Pacquiao contract after boxer says gays are 'worse than animals'
Kris Aquino, the president's younger sister, is a talk show host and actress, while Pacquiao is revered in the Philippines after his exploits in boxing.
The 37-year-old is also a congressman in the country's government and is currently running for senate, with elections due to be held during May.
Aquino's six-year term as president ends in June and he has vowed to ensure that Abu Sayyaf will be "at the very least a very seriously degraded problem" for his successor.
Ridsdel, 68, was beheaded after a ransom deadline issued by the group had passed without payment being made.
Another Canadian, a Norwegian and a Filipino woman who were kidnapped with Ridsdel in September are still being held by the militants, along with about 20 other foreign hostages.
Read more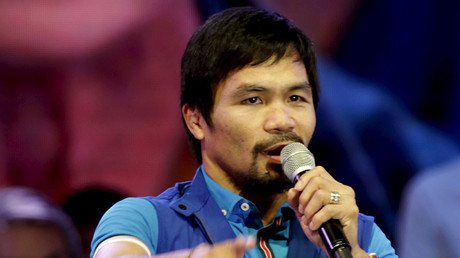 Aquino sent a letter of condolence to Ridsdel's family, describing his death as appalling, while Canadian Prime Minister Justin Trudeau spoke to the Philippines' leader to demand the killers are caught.
"The discussions I had with President Aquino and are continuing to have with our allies in the Philippines, is the need to bring these criminals to justice and to do whatever we can to express that we are very concerned about security of Canadians," Trudeau said.
Led by militant commander Radulan Sahiron, the militants are surrounding the remaining hostages, but Aquino has pledged to do everything in his power to resolve the situation.
"Smashing these forces is within our grasp," he said. "Casualties are to be expected, but our troops are adequately trained and well-armed."