Decision on Sharapova ban could be made before Wimbledon & Rio Olympics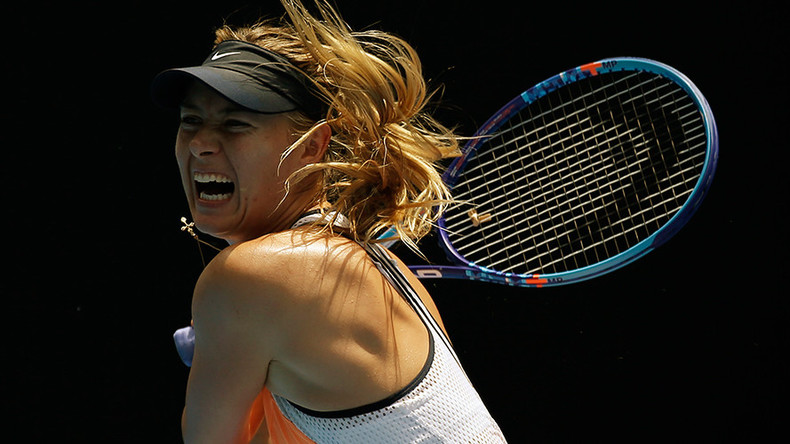 International Tennis Federation President David Haggerty has confirmed that an investigation into Maria Sharapova's positive drug test has begun, with a decision expected in "two to three months."
The Russian tennis star shocked the world on March 8 when she announced she had tested positive for banned substance meldonium while competing at the Australian Open.
READ MORE: Tennis star Sharapova to be 'provisionally suspended' after failing drug test
Sharapova has maintained that she was prescribed the drug by her doctor because of issues with blood flow and a family history of diabetes.
However, the World Anti-Doping Agency (WADA) banned meldonium on January 1 due to the potential performance-enhancing effects of the drug.
Haggerty confirmed that the process regarding Sharapova's case was underway but did not have details of where and when the hearing would take place.
He said that cases of this magnitude typically take a couple of months to complete, with a decision to be made at its culmination.
This theoretically means that the five-time Grand Slam winner could find out her fate as early as June, which could lead to her being restored to competitive action for the second half of the year if she is handed a lenient punishment.
The news will raise hopes that Sharapova will be free to compete for Russia at the Olympic Games in Rio De Janeiro this summer, while the 28-year-old will potentially also have an eye on featuring at Wimbledon, which starts at the end of June.
Sharapova is currently provisionally suspended and will not have this disciplinary measure lifted before a final decision is made.
"For her, given her levels [of meldonium], it is not even a question," incoming WADA director general Olivier Niggli said.
Sharapova is one of over 200 athletes to have tested positive for meldonium since the drug was banned at the turn of the year.
The tennis superstar has seen a number of sponsors suspend their contracts with her, including Nike.
READ MORE: Nike suspends Sharapova contract over failed drug test, despite past backing for offenders

Some of the suspended sportsmen and women state they have not used the drug this year, with the motives and actions of each individual case to be considered before disciplinary measures are handed down.