Premier League teams gear up for busy festive period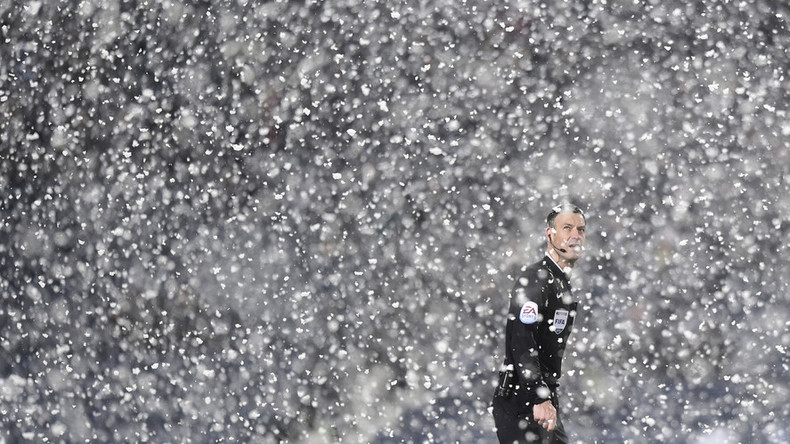 Unlike its continental counterparts, the English Premier League has no break over the festive period. In fact, it does the opposite, with teams playing a flurry of games that could prove important at both ends of the table come the end of the season.
In keeping with tradition, this year's festive run of Premier League games kicks off on Boxing Day, December 26. Stoke versus Manchester United starts the day's action at 12.45 (local time). The games being played later that day include bottom-of-the-table Aston Villa at home to West Ham, Chelsea hosting Watford, and high-flying Leicester away at Liverpool. The evening kick-off sees Southampton take on Arsenal at St Mary's Stadium.
The Boxing Day games are followed by a full round of fixtures played between Monday December 28 and Wednesday December 30, with stand-out ties being Manchester United at home to Chelsea (Monday 28), Leicester versus Manchester City at the King Power Stadium (Tuesday 29), and Sunderland against Liverpool (Wednesday 30).
Although this year players will get New Year's Day off, most teams will be in action again on Saturday January 2. The eight fixtures that day include title-chasing Arsenal at home to Newcastle, and third-placed Manchester City away at Watford.
Sunday January 3 rounds out the busy festive season and sees London sides Chelsea and Tottenham away at Crystal Palace and Everton respectively.
The league then takes a break for a week to allow FA Cup fixtures to be played – which will also involve all the Premier League teams – before resuming for a round of mid-week fixtures on Tuesday 12 and Wednesday 13 January.
The festive run of games means some teams will have played four games in less than two weeks, and in some cases with less than two days' recovery time between matches.
The period could prove crucial in deciding where the title ends up, who remains best-placed for European spots, and who gets sent closer to relegation.
Surprise league leaders Leicester City have a tough run of games ahead, and face Liverpool, Manchester City and Bournemouth. While the Foxes would be expected to win the last of those three games, the first two will provide a stern test, and will allow clearer conclusions to be drawn on whether Claudio Ranieri's men are the real deal or will fall away from the top of the table, as many people expect.
Second-placed Arsenal have a kinder run of games, playing Southampton, Bournemouth and Newcastle. If the Gunners can claim maximum points, they will be considered favorites to go on to win their first league title since 2004.
The period could also decide the fate of Manchester United boss Louis van Gaal. If his side fail to re-impose themselves on the title race, or worse still fall out of contention for the top four, it could be the end for the Dutchman, with recent reports indicating that former Chelsea boss Jose Mourinho is waiting in the wings to take over at Old Trafford.
READ MORE: Next 3 Manchester United games could seal Louis van Gaal's fate
Similarly, at the foot of the table, Aston Villa will be desperate to drag themselves off the bottom, with their tally of just seven points at this stage of the season meaning they will need something of a miracle to survive the drop.
Chelsea will be keen to reverse their disastrous start to the season, which has put them in a lowly 15th position. Under new boss Guus Hiddink the defending champions will hope to make a push for the top half of the table, and possibly a European place.
READ MORE: Go Guus! Abramovich returns to Hiddink to rescue Chelsea again

The traditional Premier League festive fixture-jam starts at a time when Europe's other top leagues are on a winter break.
The German Bundesliga has the end of December and much of January off, while Italy's Serie A breaks between December 20 and January 5.
La Liga is having a slightly shorter break this year, but players will still get 10 days to put their feet up between 20 and 30 of December.
The Premier League's busy festive period has long been a source of debate among the English media and football commentators.
Some see the quick run of fixtures as a quintessential part of the English game, while others feel it leaves players worn out, and is detrimental to English sides' chances in European club competitions and the national team's performances at the Euros and World Cup Finals.
Recently, Liverpool boss Jurgen Klopp told the BBC "[The Premier League] has too many games… I think everybody knows that's not the way [for the national team to be successful]."
Read more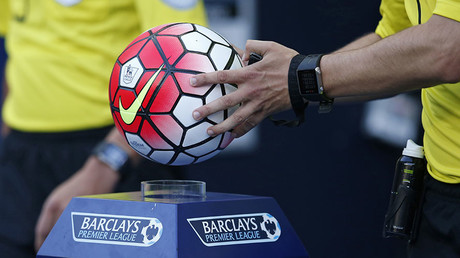 "There are reasons why the big English clubs in the last few years were not that successful," Klopp added.
English teams have fared particularly badly in Europe over the last few seasons, with this increasing pressure on the football authorities to consider introducing a winter break.
Arsenal manager Arsene Wenger, however, is a staunch supporter of the Christmas and New Year games. When asked in October about the possibility of a winter break, Wenger said: "Maybe it's because I've been in England for such a long time. I had [the idea for a break] when I arrived [in England] but today I would cry if you changed that because it's part of English tradition and English football.
"To suppress the game on Boxing Day – the whole of Europe comes to England to watch the game. It's a very important part of us being popular in the world, that nobody works at Christmas and everybody watches the Premier League," Wenger said, as reported by newspaper the Guardian.
With television rights playing a big role in fixture scheduling and with fans firmly of the belief that festive football is part of the beauty of the English game, any steps to introduce a winter break would surely face strong resistance.