Have TV billions made the English Premier League more competitive?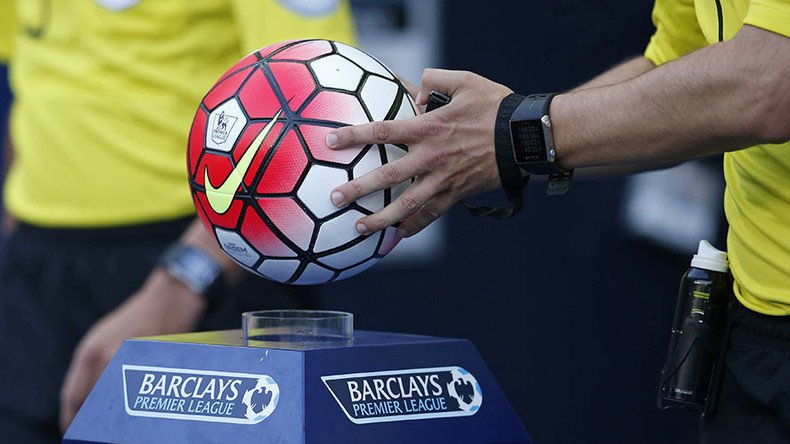 Next season, the Premier League will see a new TV deal worth $7.77 billion a year come into place, a 71% increase on the current deal. TV riches have made the Premier League more competitive domestically, but will this hurt English teams in Europe?
The new Premier League TV deal coming into effect in 2016/17 is set to make English football's top division even more competitive. The three-year deal is worth USD$7.72 billion, with 95% of the TV income going directly to clubs. That means $7.4 billion spread over three years will go to Premier League teams, with the 20th-placed club earning over $149m next season.
Upon the announcement of the deal, Stoke City chairman Peter Coates said: "It is a bit over the top to call it obscene. It is an awful lot of money, but we have a responsibility to football as a whole and I am sure we will exercise that responsibility."
Stoke have been one of this season's success stories. For such a club to be able to bring in the likes of former Bayern and Inter winger Xherdan Shaqiri is just staggering, and would have been unthinkable just a few years back. Now Stoke have a front three of Shaqiri, former Barcelona prodigy Bojan, and Dutch flyer Ibrahim Afellay. Wages, bonuses, transfer budgets: the TV deal has opened up new possibilities for even the most unlikely of English clubs.
Best Premier League in a few years, it must be said. TV money has been used quite well. So many good teams. No top teams of course.

— reverse_ball (@reverse_ball) November 28, 2015
The longer-term, and unintended, impact of the ever-rising TV deals is likely to be on English teams' competitiveness in Europe. TV schedules determine when teams play in the league, leading to English clubs that participate in Europe having less than 72 hours between an away trip on the continent and a Saturday or Sunday game in the league.
While other leagues – most notably La Liga and Bundesliga - assist their clubs by moving their league fixtures in order to give teams more time to prepare for European games, the Premier League schedule doesn't accommodate clubs the same way.
In addition, the extra income translates into Premier League teams being quoted higher transfer fees across Europe. Combine this with English teams reluctant to sell to their domestic rivals and the ability to withstand substantial transfer bids, and you have a league that's unable to buy the players they need despite having the means to do so.
One telling stat highlights how Premier League teams have fallen back in Europe this decade while earning more and more from TV income with every new rights deal.
In 2008-2009, the Premier League boasted three teams in the final four of the UEFA Champions league. In the six years since, the Premier League has had only three representatives in Champions League semifinals: Manchester United once (2010-11), and Chelsea twice, including the season the Blues won the competition (2011-12).
READ MORE: Champions League last 16 draw: Barcelona to face Arsenal, Chelsea get PSG again

Of the 24 semifinal spots this decade, England has claimed one-in-eight. Spain has claimed 11; Germany: seven.
Is it better to be rich or successful? The Premier League is proof that money is not the answer to all life's problems.
You can share this story on social media: