Blatter exposes Platini's backdoor deal with Qatar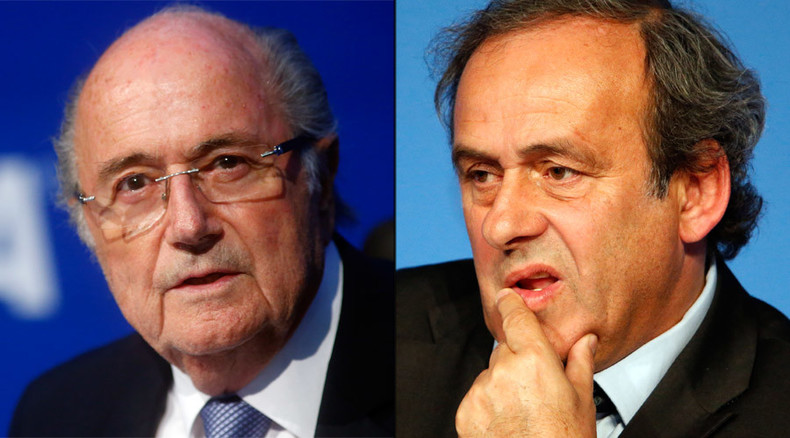 Suspended FIFA president Sepp Blatter has revealed UEFA President Michel Platini was behind Qatar winning the 2022 World Cup bid. The deal involves a former French president, lunch and the crown prince of Qatar.
The original plan for the 2022 World Cup was to be in the USA, but for a lunch between the crown prince and Platini.
"In 2010 we had a discussion of the World Cup and then we went to a double decision. For the World Cups it was agreed that we go to Russia [in 2018] because it's never been in Russia [or] Eastern Europe, and for 2022 we go back to America. And so we will have the World Cup in the two biggest political powers," Blatter is quoted as saying by TASS.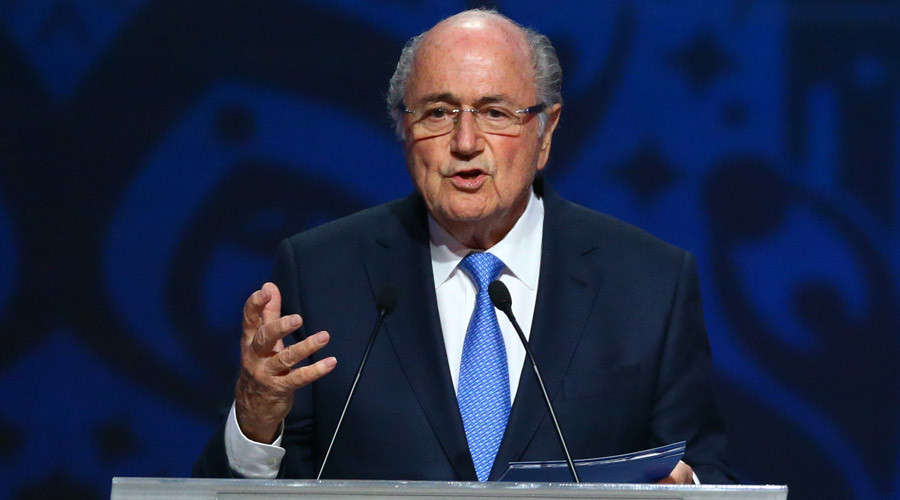 The disgraced Blatter, 79, and Platini, 60, have both been suspended by FIFA's ethics committee for 90 days as an investigation into a suspicious payment takes place.
"And everything was good until the moment when [former French President Nicolas] Sarkozy came in a meeting with the crown prince of Qatar, who is now the ruler of Qatar. And at a lunch afterwards with Mr. Platini he said it would be good to go to Qatar. And this has changed all pattern," he said. "There was an election by secret ballot. Four votes from Europe went away from the USA and so the result was 14 to eight. If you put the four votes, it would have been 12 to 10. If the USA was given the World Cup, we would only speak about the wonderful World Cup 2018 in Russia and we would not speak about any problems at FIFA."
Blatter believes FIFA would not have been the center of heavy criticism and investigation if the US had been awarded the 2022 World Cup over Qatar. He claims Sarkozy played a crucial role in the changed planned of events, meeting with both Platini and the Qatari prince to shift the destination of the 2022 World Cup.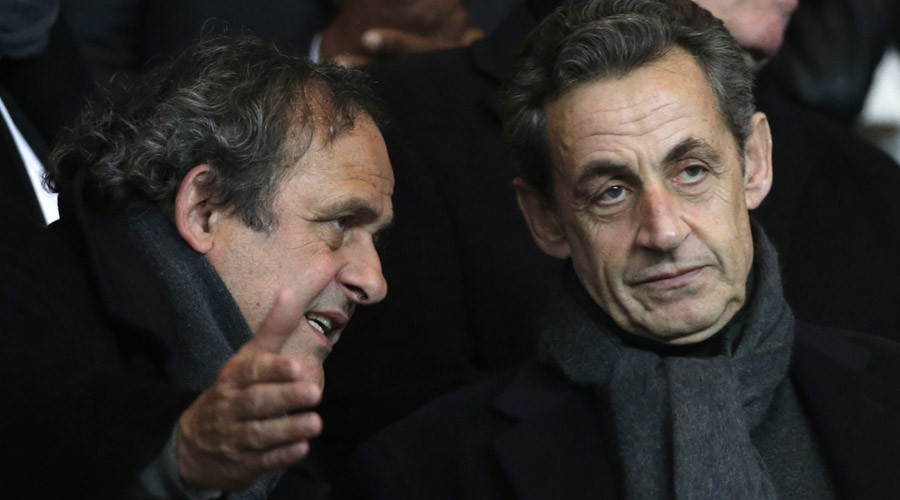 In May this year, the USA played a key part in attempting to uncover alleged corruption at FIFA. Following a three-year investigation by the FBI, Swiss authorities arrested a number of officials in Zurich and began criminal proceedings over the awarding of the World Cup to Qatar. Blatter initially kept his role of president at FIFA before he announced in June that he would be stepping down. Then followed his suspension and now the FIFA ethics department and Swiss authorities are investigating a £1.35 million (US$2.1 million) payment made by FIFA, sanctioned by Blatter, to Platini, back in 2011. Both presidents deny any wrongdoing.
The FIFA president of 17 years has insisted that Russia will host the 2018 World Cup no matter what, saying: "No, you will never lose the World Cup. It has been anchored in FIFA. There will be no change in the World Cup."