US & Swiss prosecutors seize more assets in FIFA corruption probe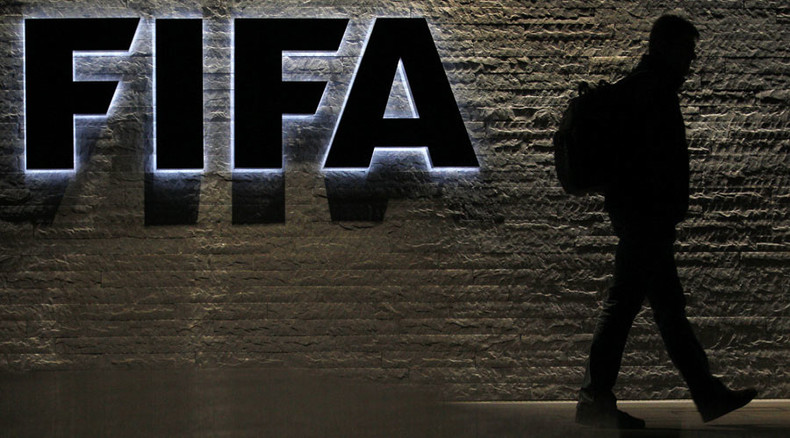 Switzerland has expanded its investigation into corruption within world football's governing body FIFA, collecting further evidence and seizing financial assets, according to the US and Swiss attorney generals.
Huge volumes of data have been collected during the probe, with 121 bank accounts brought to investigators' attention. House searches have been conducted in Switzerland in order to get further evidence.
"Where proportional and needed, financial assets have been seized, including real estate, for example flats in the Swiss Alps. At this point I would like to emphasize that investments in real estate can be misused for the purpose of money laundering," Swiss Attorney General Michael Lauber said Monday.
READ MORE: Red card! Swiss justice office freezes implicated FIFA officials' bank accounts
He added that huge amounts of electronic data, at around 11 terabytes, have been seized so far, with more people been questioned.
The attorney general, however, did not specify the figure of frozen assets, saying it was too early and he preferred not to share the information.
READ MORE: FIFA officials arrested on corruption charges, face extradition to US
Criminal investigations have been ongoing for several months after a massive corruption scandal rocked FIFA on May 27. The scandal was prompted by a wave of accusations against the organization's senior figures. Fourteen FIFA-linked officials and businessmen have been accused by the US of bribery, fraud and money laundering. Seven high-ranking officials were arrested in a Zurich hotel, where they had gathered ahead of the body's general meeting.
READ MORE: Putin: 'Europe should be more independent, defend own interests'
Russian President Vladimir Putin hinted that he views the allegations against FIFA as politically motivated, because the investigation began after the organization's head Sepp Blatter pledged his support of Russia hosting the 2018 World Cup.