Over half of Russian women open to romance with foreigners, poll finds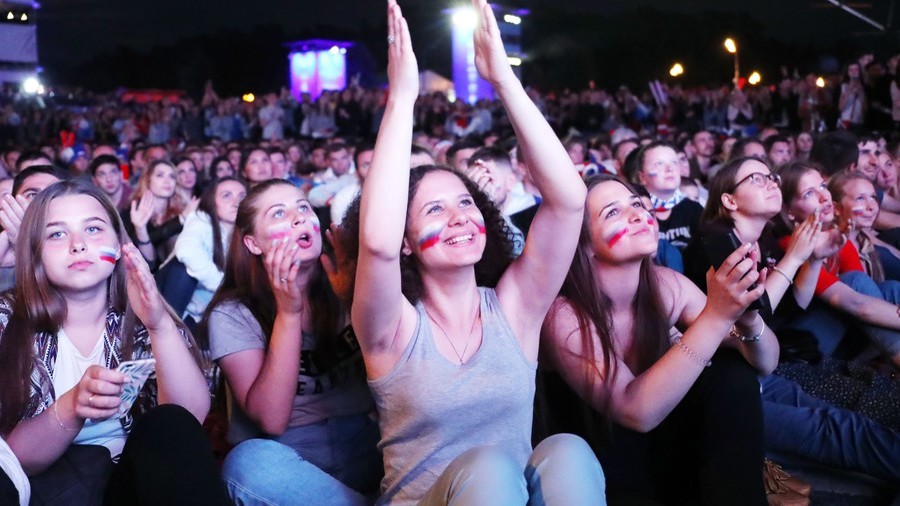 Over a half of Russian women under 35 claim they would have romantic relations with a foreigner but almost 70 percent of them name "the ability to leave Russia" as the most attractive part of such affairs, a new poll has found.
57 percent of respondents said they are currently ready for an affair with a foreigner. The proportion is even higher for the age group between 18 and 23 years – 78 percent, according to the poll by the Zoom marketing agency after World Cup 2018.
12 percent of the poll participants told researchers that they had already had romantic relations with foreign citizens and most of the members of this group, 58 percent, added that the affairs started during the 2018 World Cup.
Read more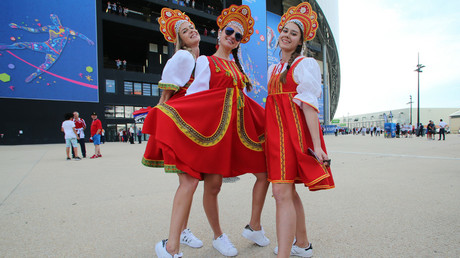 When asked what was the most attractive trait of foreigners as partners, 67 percent of young women named the opportunity to marry a foreign citizen and leave Russia. 26 percent said they were attracted to foreigners' appearances and general openness, while seven percent said that they were driven primarily by search for an exotic experience.
According to the research, young women from Saransk, Sochi and Moscow had the most affairs with foreigners during the 2018 World Cup and girls from Kazan and St Petersburg had the least. During the championship, mass media, bloggers and general public paid a lot of attention to the issue of Russian women dating foreigners.
The discussion took some grotesque forms after one of the country's most popular tabloids, Moskovsky Komsomolets (MK), released an opinion column titled "Time of Whores" claiming that "We've raised a generation of whores, ready to spread their legs to only the sound of foreign speech."
The provocative article yielded the tabloid hundreds of thousands of website clicks as well as dozens if not hundreds of quotes in other mass media. It also attracted the attention of politicians, both on the conservative and liberal wing. The head of the Lower House Committee for Family, Women and Children, MP Tamara Pletnyova (Communist Party) said that in her opinion relations with foreigners should be avoided because children born from such unions would most likely be unhappy in their lives.
Read more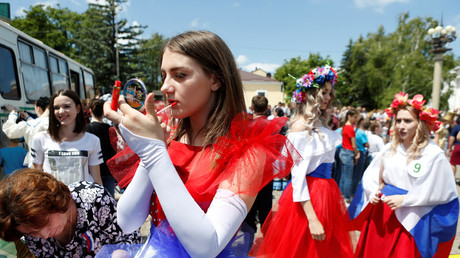 "We should give birth to our own children. I'm not a nationalist, but nonetheless. I know that the children suffer as well, and then they are abandoned and stay here with the mother," the lawmaker said in an interview with Echo of Moscow radio.
On the other hand, Chairman of the Lower House Committee for Sports, Tourism and Younger Generation, MP Mikhail Degtyarev (LDPR) said that the more the people from different countries fall in love with each other during the World Cup, and the more children born from that love, the better.
Degtyarev stressed that racism and xenophobia do not exist in Russia. "We are looking forward to seeing fans from across the globe, of all skin colors, all beliefs, any sexual orientation," he said, adding that Russia will "love and care" for everyone who enjoys football and who has arrived for the 2018 FIFA event.
Think your friends would be interested? Share this story!