'Attack on free speech' or simply 'childishness'? Journalists weigh in on #CNNBlackmail scandal
News network CNN found itself in the midst of another controversy this week when it tracked down and seemingly blackmailed a Reddit user behind an irreverent clip. RT spoke to several journalists to get their thoughts about the "meme war."
The notorious gif image of President Donald Trump fighting a character with a CNN logo superimposed over its face – which was later tweeted by the commander-in-chief himself – was created by a Reddit subscriber known as HanA**holeSolo.
On Tuesday, CNN published an article on its website saying it had tracked down the individual (who may be as young as 15 according to some reports) but was withholding their identity – for now. Though 'Han', who was also accused of posting racist and anti-Semitic content, has made a lengthy public apology and promised not to act this way in the future, CNN stated that it "reserves the right to publish his identity should any of that change."
Speaking to RT, New York Observer columnist Andre Walker argued that CNN is merely trying to suppress criticism that it acted as a mouthpiece for Hillary Clinton and the Democratic establishment.
"I remember the original video of Donald Trump because as a teenager I was interested in American wrestling, which is not the greatest sport in the world, it has to be said, and I think it's quite a bemusing clip," Walker told RT. "I understand fully why someone would want to doctor it in this way, simply because Donald Trump is somebody who is taking on the media establishment in the United States of America, and rightly so."
Read more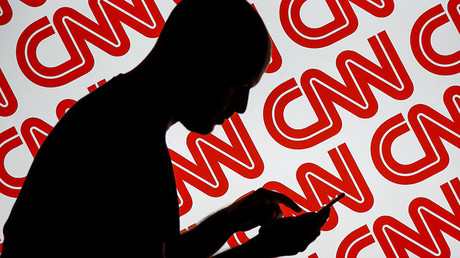 "I think for far too long CNN has been allowed to get away with being the 'Clinton News Network,' being incredibly anti-the Republican party, and you know, the chickens are coming home to roost. I think that's no bad thing."
Furthermore, Walker described CNN's actions as an attack on free speech.
"But why on earth they are interested in attacking a Twitter user, just because he got retweeted by Donald Trump?" he asked. "One could only assume that actually this is an act of blackmail against free speech, this is an attack on social media, and this is an attack on a private citizen who just posted something that I personally think was quite an amusing takedown – [a] literal and figurative – takedown of CNN."
"I think that CNN is extremely upset about the fact that they've been caught out for the amount of fake news and lies they've put out across the years."
But Freddy Gray, deputy editor of The Spectator, thinks that both Trump and CNN need to take a step back and reflect on what they're doing.
"I think its childishness all round, really. Donald Trump tweeted a video of himself body-slamming a figure with the CNN head imprinted on it, this was obviously trolling or trying to wind-up CNN," said Gray.
"They bit on the bait, and traced the person who created that video and effectively silenced him, blackmailed him. And now it's been shown he's a 15-year-old boy and they're in trouble for it."
"So I think it's childish of Donald Trump in the first place, I think it's equally childish of CNN, and it's quite funny in the case of CNN because it's a network that takes themselves so seriously, that they've been shown as childish as Donald Trump."
Read more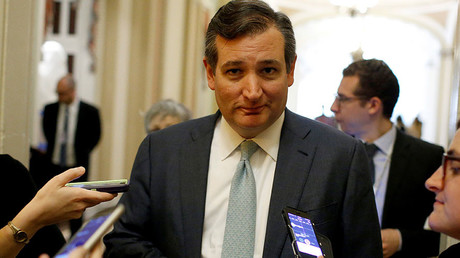 CNN's reaction to the trolling was beneath their supposed standard for professional journalism, Gray said.
"I think we all know as journalists not to take online comments too seriously, and I think they saw an opportunity to get at Trump, to avenge themselves and tried to take it. But it was a silly move on their part because you have no idea who online trolls are or people pumping out content on the Internet, so it's best to rise above it. It can be difficult, I know, particularly when you're being abused, but they really should have known better."
In turn, Trump is taking advantage of the situation to consolidate his support.
"We're moving more towards a situation where Trump is making the media the story because it helps him. Everybody knows that the media is unpopular with the public," Gray explained.
"A bit like Jeremy Corbyn [who] had so much success in this country [the UK] by saying 'the media lie, the media lie,' and the more he can say that, the more he can make the story the media, the less people will focus on his presidency and I don't think that's a healthy situation in any democracy."
"I think it's important that presidents retain some dignity. And that's obviously quite tricky with Trump given his past, but he shouldn't indulge in this kind of childish trolling of the media," he added.
The statements, views and opinions expressed in this column are solely those of the author and do not necessarily represent those of RT.