#CNNBlackmail: Ted Cruz claims CNN may have broken law as meme war intensifies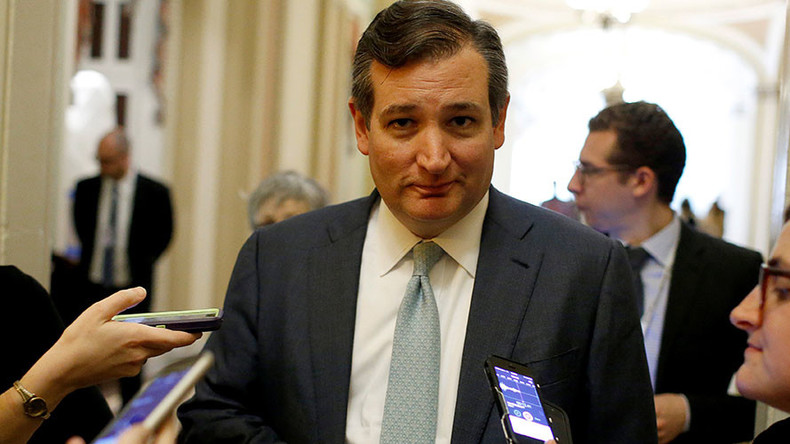 US Senator Ted Cruz is questioning the legality of CNN's supposed threat to expose the identity of the creator of the Trump wrestling CNN meme. In a series of tweets, the Texas Republican prompted CNN lawyers to examine Georgia's theft by extortion law.
Cruz described CNN's actions regarding the identification of Reddit user, 'HanA**holeSolo' as "troubling," warning, it could be viewed as a crime if the reporting subjected "any person to hatred, contempt, or ridicule."
Cruz's assertions are based on the premise that CNN obtained the Reddit user's IP address. CNN claims they identified the user with "identifying information" that the user posted online.
READ MORE: #CNNBlackmail: Network blasted for 'threatening' Trump meme creator
On Wednesday, CNN dismissed rumours circulating online, including from the Twitter account of Donald Trump Jr., that the Redditor was a 15-year-old boy, claiming he was an adult male who "apologized and deleted his account before ever speaking with our reporter," the broadcaster told The Hill in a statement.
CNN further denied that a deal had been struck with the Reddit user, claiming they withheld his identity "in an effort to be completely transparent that there was no deal."
The gif meme has meanwhile spread online and has morphed into new creative incarnations.
You can share this story on social media: