#CNNBlackmail: Network blasted for 'threatening' Trump meme creator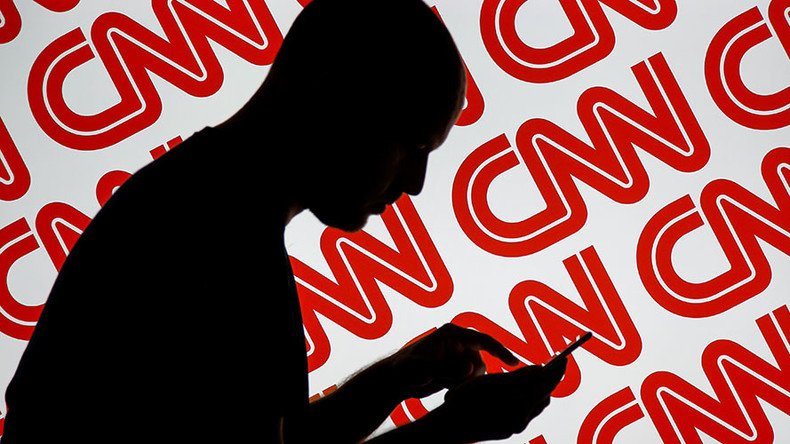 CNN is being accused of blackmail and coercion after it seemingly threatened to expose the creator of the CNN meme recently shared by US President Donald Trump.
When Trump shared a meme of him wrestling a man with CNN's logo for a head, the news organization accused the president of encouraging "violence against reporters."
Now, CNN has been accused of both threatening and blackmailing the creator of the wrestling meme.
CNN's KFile' discovered the real identity of the Reddit user credited with creating the meme, HanA**holeSolo, and tried to contact him. The meme creator then apologized on Reddit, saying he doesn't advocate violence against the media. According to CNN, he then got in touch with KFile and asked not to be named.
CNN said it won't publish his name "because he is a private citizen who has issued an extensive statement of apology," adding that "CNN reserves the right to publish his identity should any of that change."
As #CNNBlackmail began trending on Twitter, the network's ethics were called into question, with many criticizing CNN for crossing a line.
WikiLeaks founder Julian Assange accused the network of "blackmailing a private citizen," saying "it is not journalism."
Assange also pointed to a number of laws he says CNN has violated, including coercion under the New York criminal code, and federal felony violations of the 1st Amendment.
He also reminded his followers that the network falsely told its audience in October that reading WikiLeaks' releases was illegal.
As the meme war raged, CNN's behavior left people wondering whether the network would expose them too.
KFile's Andrew Kaczynski responded to the criticism by tweeting the apparent threat was "misinterpreted."
"It was intended only to mean we made an agreement w/the man about his identity," he said, adding the person had called him to say, "I was not threatened in anyway [sic]."
You can share this story on social media: