Russia won't extradite Snowden to US – Kremlin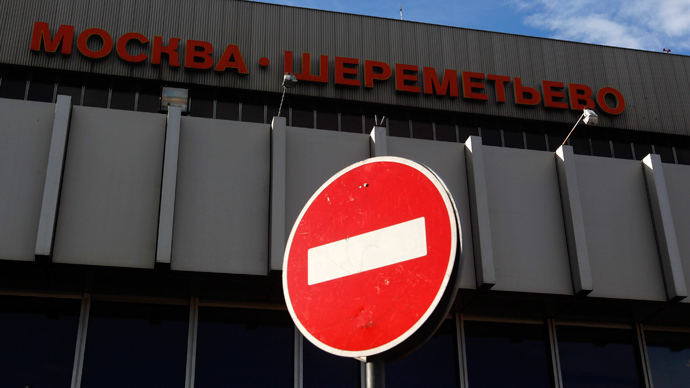 Moscow says security agency FSB is in talks with the FBI over Snowden. But the whistleblower will not be extradited to the US, a Kremlin spokesman said, adding he's sure the fugitive NSA contractor will stop harming Washington if granted asylum in Russia.
"Russia has never extradited anyone, and will not extradite," said Vladimir Putin's spokesman Dmitry Peskov. 
Follow RT's LIVE UPDATES on NSA leak fallout

Russian President is not handling the case of the former CIA employee Edward Snowden, as "Snowden has not made any request that is subject to consideration by the head of the state," Peskov added. 
The issue of Snowden asking for temporary asylum "was not and is not on Putin's agenda," Peskov continued, saying that it lies in the sphere of the countries' security agencies.
Head of the FSB Aleksandr Bortnikov and FBI Chief Robert Mueller are engaged in the discussion over Snowden, Putin's spokesman said Friday.
Responding to the question of whether the former NSA contractor will continue harming the US by leaking classified materials while in Russia, and if the situation is going to undermine Moscow's ties with Washington, Peskov stressed that "the head of state has expressed strong determination not to allow this," referring to Putin's earlier statements.
"I have no doubt that this will be the case, no matter how the situation develops," the spokesman added.

Meanwhile, the US Senate threatened Thursday that it might impose sanctions against any country that provides asylum to Snowden, including revocation or suspension of trade privileges and preferences. 
At the same time the US State Department does not believe that imposing international sanctions because of Snowden would be of any use, said State Department spokeswoman Jen Psaki.
"We have not seen the text of the proposed bill, but we feel that in general legislation imposing sanctions under these circumstances would not be helpful," Psaki shared, adding that she is not going "to make a prediction about any step we may or may not take."

"Our focus in this specific case is having Mr. Snowden returned to the United States, and we still feel Russia has the opportunity to do that and to take the right steps," the spokesperson stressed.

The 30-year-old Snowden has been stripped of his US passport, and is wanted by the United States on espionage charges for carrying out one of the biggest security leaks in the American history. 
The NSA leaker has been stuck in Moscow's Sheremetyevo Airport since his arrival from Hong Kong, and remains there while his asylum plea is being reviewed by Russian immigration authorities.

His request followed weeks of searching for a way to leave the country, which he had intended to pass through only briefly on his way to another destination.

You can share this story on social media: