'US-Russian relations above Snowden case' – Putin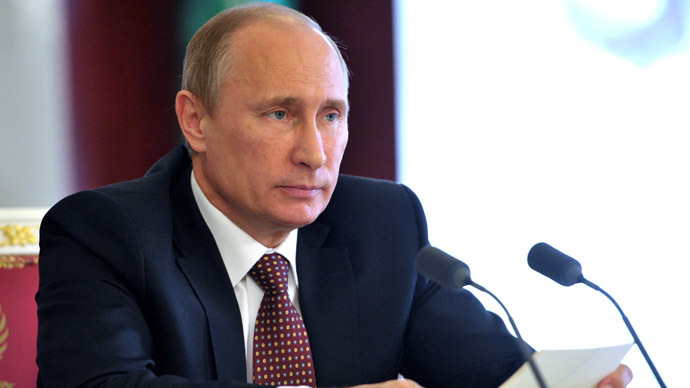 Vladimir Putin says relations between states are more important than the intelligence service squabbles, especially regarding the Snowden affair. Putin reiterated the whistleblower was aware Moscow would not tolerate any activity aimed at the US.
When asked how the Russian authorities would control the whistleblower's activity, the Russian leader said, "I won't give you any details. We have warned Snowden that any activity of his that could damage US-Russian relations is unacceptable for us."

As I understand, Snowden didn't aim to spend his whole life in Russia. I don't understand how a young man decided to do what he did, but it's his choice," Putin stressed.

On Tuesday, Edward Snowden applied for temporary asylum in Russia, although it could take up to three months for Russia's Federal Migration Service (FMS) to process his request.

In the meantime, Snowden may be transferred to a refugee center.

Having been stripped of his US passport, the whistleblower has been living in the transit zone of Moscow's Sheremetyevo Airport since June 23.

Reacting to the demand by the Russian government he not carry out any anti-US activity, Snowden indicated he was only able to accept Russia's proposal due to the fact that he was unable to leave the country.

"I won't undertake or plan any activity that damages the US. I wish the US well."

The White House voiced concern that Russian-US relations could suffer if cooperation in the Snowden affair is not forthcoming.

"The Russian government has an opportunity here to work with us," press secretary Jay Carney told reporters at his daily briefing. "This should not be something that causes long-term problems for US-Russian relations."

You can share this story on social media: