​Still in space: Life of ISS prolonged until 2024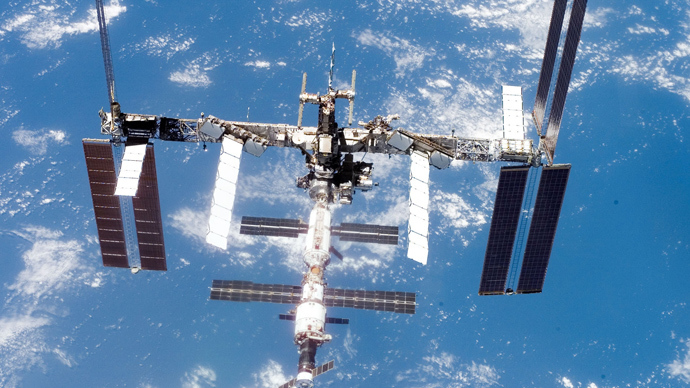 The International Space Station is set to function for an additional four years, up to 2024, and will be operated by a rotating crew of six astronauts from the US, Russia, Europe, Canada and Japan.
To make this happen, NASA has secured White House support. Nevertheless, Congress has to back the move and approve the organization's budget.
The extension is to cost NASA $3 billion a year, with the entire budget standing at $17 billion.
"This is a tremendous announcement for us here in the space station world," William Gerstenmaier, associate administrator for NASA's Human Exploration and Operations Mission Directorate, told AFP.
"We have talked to the partners about this... They were involved in all the hardware studies. In general, they see this as a positive step moving forward," the official added.
Germany has spoken out on the issue: Jan Woerner, the chairman of the German space agency (DLR), said that "Germany is eager to use the ISS until 2020 and beyond. Full stop. This is the German position and we hope the other [European] member states will make the commitment and give the money for that."
The $100 billion orbiting outpost has been operational for 15 years, and had been expected to remain open until 2020.
Over a dozen countries take part in the development of the ISS. To welcome all the astronauts, the space station has more living space than a six-bedroom house. The ISS also provides the astronauts with internet access, a gym, two bathrooms and a host of science experiments, with the lab's length the same as that of a football field (109 meters).
Despite weighing almost nothing in space, on Earth the space station has a mass of 419,455 kilograms.
Gerstenmaier said the decision to extend goes until "at least 2024," and noted "the hardware can last to 2028."
"I think the idea is that 10 years from today is a pretty far-reaching, pretty strategic decision," he said.
"People love the International Space Station," said David Weaver, NASA's associate administrator for the Office of Communications, adding that a "longer planning horizon than we currently have" needs to be implemented to prolong the life of the ISS.
The ISS has traditionally been the hub of Russian-US space cooperation, with the station divided into two parts: the Russian Orbital Segment (ROS) and the US Orbital Segment (USOS) shared by many nations.
Currently, the Baikonur cosmodrome operated by Russia and situated in Kazakhstan remains the only platform, from which astronauts can reach the final frontier.
However, NASA has recently announced plans to replace Russia's Soyuz with its own commercial space crafts by 2017 in order to get US astronauts to the ISS.
You can share this story on social media: