First space robot asks Santa for rocket for Christmas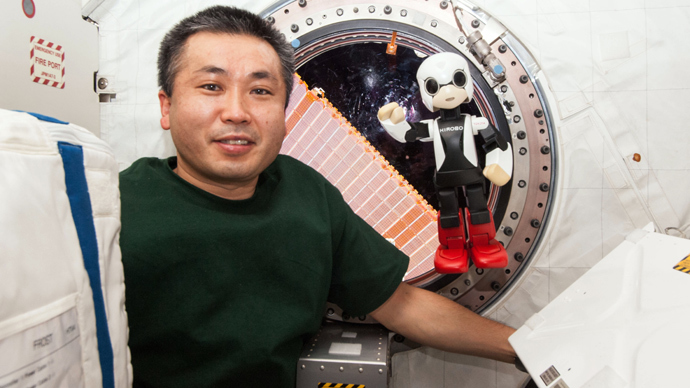 Even robots have a Santa list. The world's first robotic astronaut has been talking with crew members onboard the International Space Station about the presents he wants for Christmas. It's all part of an experiment to improve man-machine communication.
The pint-sized robot called Kirobo is part of a Japanese experiment to develop a companion for isolated people. Chatting with astronaut commander Kiochi Wakata, the robot was asked about Christmas presents, and replied, "Santa Claus will come to space. I want a toy rocket... let's ask Santa Claus."
And when the conversation got around to blasting off into space, Kirobo exclaimed "It was exciting!"
The robot is 34 centimeters tall and weighs a kilo, and is capable of responding to human questions, without any pre-programmed responses. It is processes the questions and then chooses words from its vocabulary to form a proper answer.
"What kind of training have you done?" asks the astronaut
"I was trained to talk to people," answers Kirobo with apparent pride as it moves its tiny head and legs in red booties.
When Wakata asked the robot how it feels to be in a zero-gravity environment, "Oh, no problem at all," came the reply.
Kirobo appears to understand it is a robot, because when Wakata remarked "it's incredible that Kirobo came here all by yourself", Kirobo answered: "Well, I'm a robot!"
Koichi Wakata is the first Japanese commander of the ISS and joined the team in November along with Russian astronaut Mikhail Tyurin and NASA astronaut Rick Mastracchio.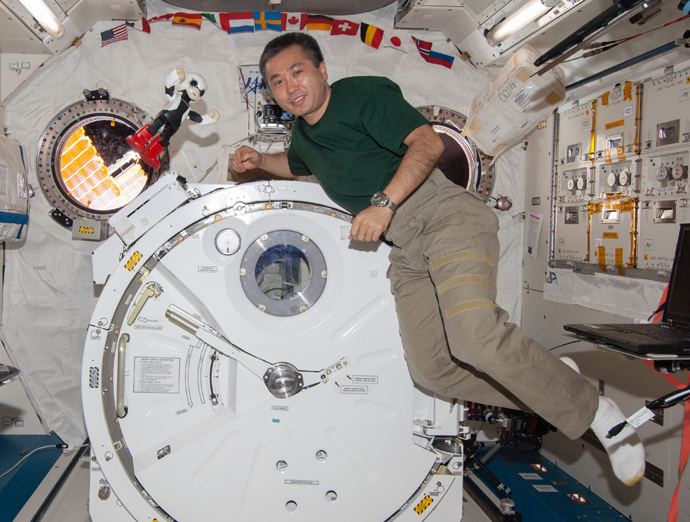 Kirobo was created to accompany Wakata on various experiments and reached the ISS on August 10. "Good morning to every one of you people on Earth. I am robot astronaut Kirobo. I am the world's first talking robot astronaut. Nice to meet you," it said in Japanese on arrival at the ISS.
The robot was created by a number of Japanese organisations, including advertising company Dentsu, the University of Tokyo, robot developer Robo Garage, Toyota, and JAXA (Japan Aerospace Exploration Agency).
Tomotaka Takahashi, a roboticist and Kirobo developer said that they [the team which created Kirobo] 'had some trouble getting the robot to carry on a conversation smoothly.'
"When people develop a relationship, it is an accumulation of small bits of communication. Small things make it work or not work," he said. "We've learnt important tips to develop a robot that can communicate with people more."
The robot creators want to know if a machine with developed conversational skills can be a companion for isolated people and how well robots and humans can interact. They hope the robots of this kind may take more active roles in accompanying astronauts on their missions.
You can share this story on social media: