One giant leap: Japan's talking robot arrives at ISS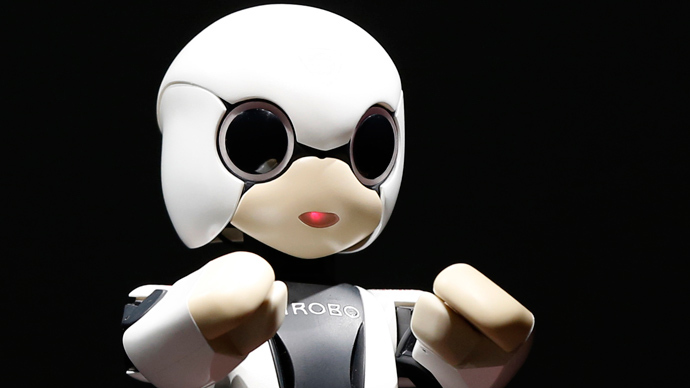 The International Space Station (ISS) has received its latest arrival in the form of a knee-high Japanese talking robot named "Kirobo" after successfully docking a supply ship launched from Tanegashima Space Center on August 3.
The little robot is equipped with voice and facial-recognition technology and was included along with a delivery of 3.5 tons of supplies and equipment to the crew currently manning the ISS. Japanese astronaut Koichi Wakata will blast off on his mission to the space station with six crew members in November, becoming Japan's first ISS commander. 
Kirobo, which stands 34cm tall, was built by Toyota. It features an all-white body with bright red boots and bulbous expressive eyes, and is meant to provide companionship for Wakata. Its design is said to have been inspired by the legendary Japanese manga and anime character "Astro Boy."

According to the robot's developer, Tomotaka Takahashi, Kirobo will "remember Mr. Wakata's face so it can recognize him when they reunite up in space."

During its mission aboard the ISS, Kirobo will also be communicating "Mirata" - its twin robot back on Earth.

The Kirobo and Mirata project was the result of a collaboration between Toyota, Japanese advertising company Dentsu, and Takahashi of the University of Tokyo's Research Center for Advanced Science and Technology.

At a press event ahead of his launch, Kirobo told reporters: "One small step for me, a giant leap for robots."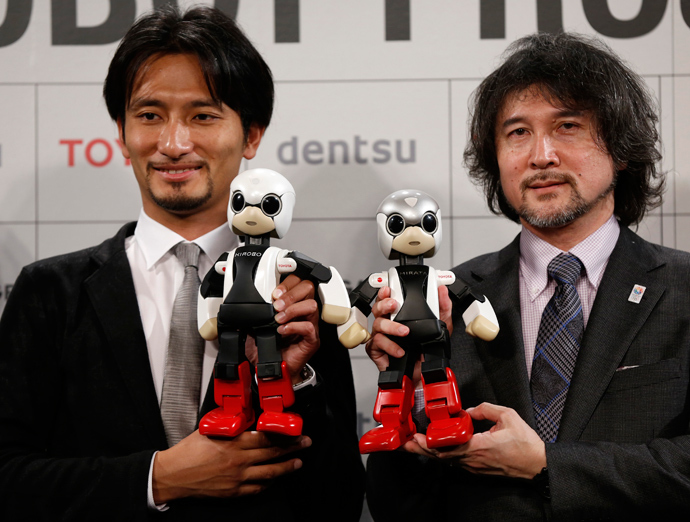 The robot's creators say that their biggest technical hurdle was preparing Kirobo to operate in a zero-gravity environment so that it could move and interact with crew members.

Kirobo, whose name was derived from the Japanese words for "hope" and "robot," will feature natural-language processing. It will record conversations it has with astronaut Koichi Wakata as well as serve as a link for messages sent to the astronaut from the flight control room.

The robot's child-like appearance belies its more important goal, which is to explore whether it can become an emotional anchor of sorts for astronauts who are isolated for long periods.

"The Kibo robot has a special mission: To help solve the problems brought about by a society that has become more individualized and less communicative... With a new style of robot-human interface, perhaps a way to solve this problem could be found," said a statement on the Kibo Robot Project website.

Preparing the little robot for life aboard the ISS required a number of design tests which took place over the course of nine months. Kirobo was subjected to thermal analysis and electromagnetic compatibility testing, as well as tests to determine whether general background noise on board the space station would interfere with the voice-recognition technology.

Kirobo's mission is scheduled to carry over into December 2014.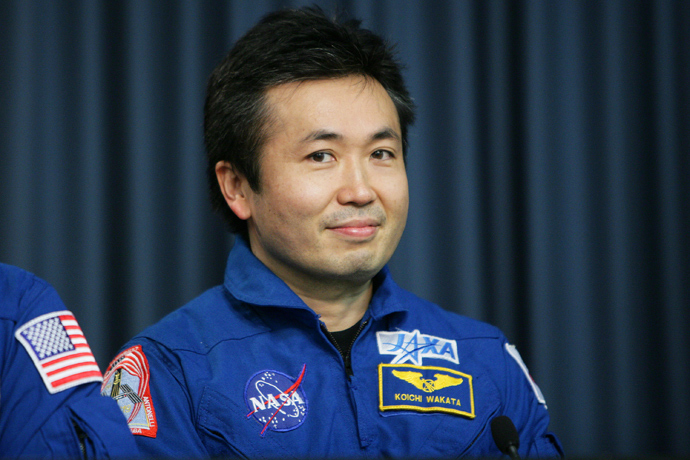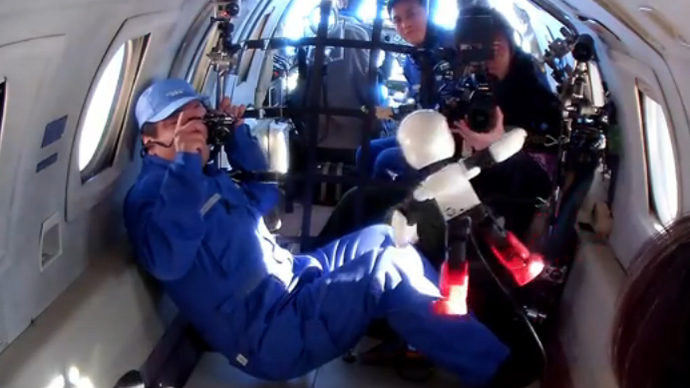 You can share this story on social media: