Soyuz rocket blasts ISS crew into space in 1st manned flight since dramatic launch failure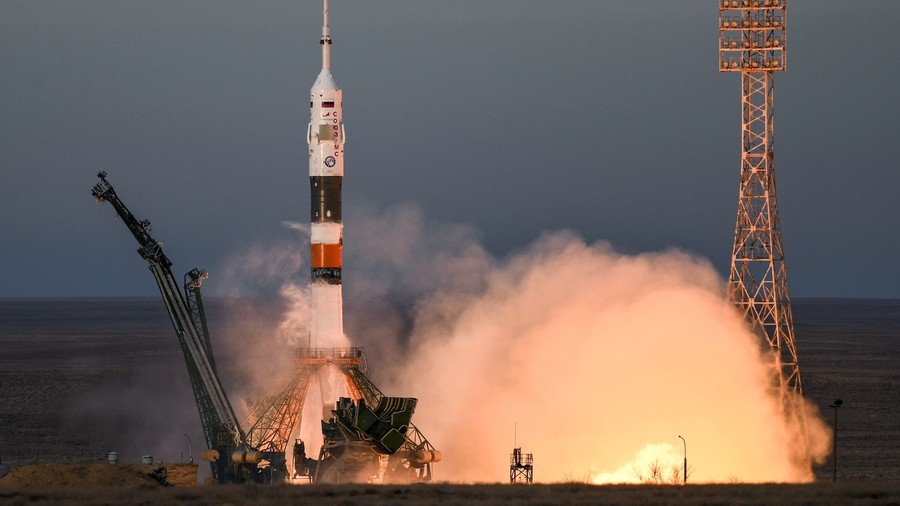 A Soyuz spacecraft with three crew onboard has docked with the International Space Station (ISS) Monday. It is the first manned space mission since the October drama, which ended in an emergency landing after a failure mid-flight.
The Soyuz MS-11 carried Russian cosmonaut Oleg Kononenko, Canadian David Saint-Jacques and NASA's Anne McClain from Earth into orbit. Kononenko and Saint-Jacques were the backup crew members for the previous MS-10 mission which ended with a booster separation failure.
READ MORE: Space wishes: ISS crew reveals which superpower would be handy in orbit
The October 11 launch saw two crew members, Aleksey Ovchinin and Nick Hague, escape certain death in a massive high-altitude blast, as their capsule was pulled away from the Soyuz-FG rocket by the time-proven Russian emergency rescue system SAS, before it landed back in Kazakhstan. It turned out the problem was in an improperly assembled booster, which damaged the craft when it detached from the second stage.
READ MORE: Emergency escape at 6000 km/h: How near miss Soyuz rocket accident unfolded (PHOTOS, VIDEO)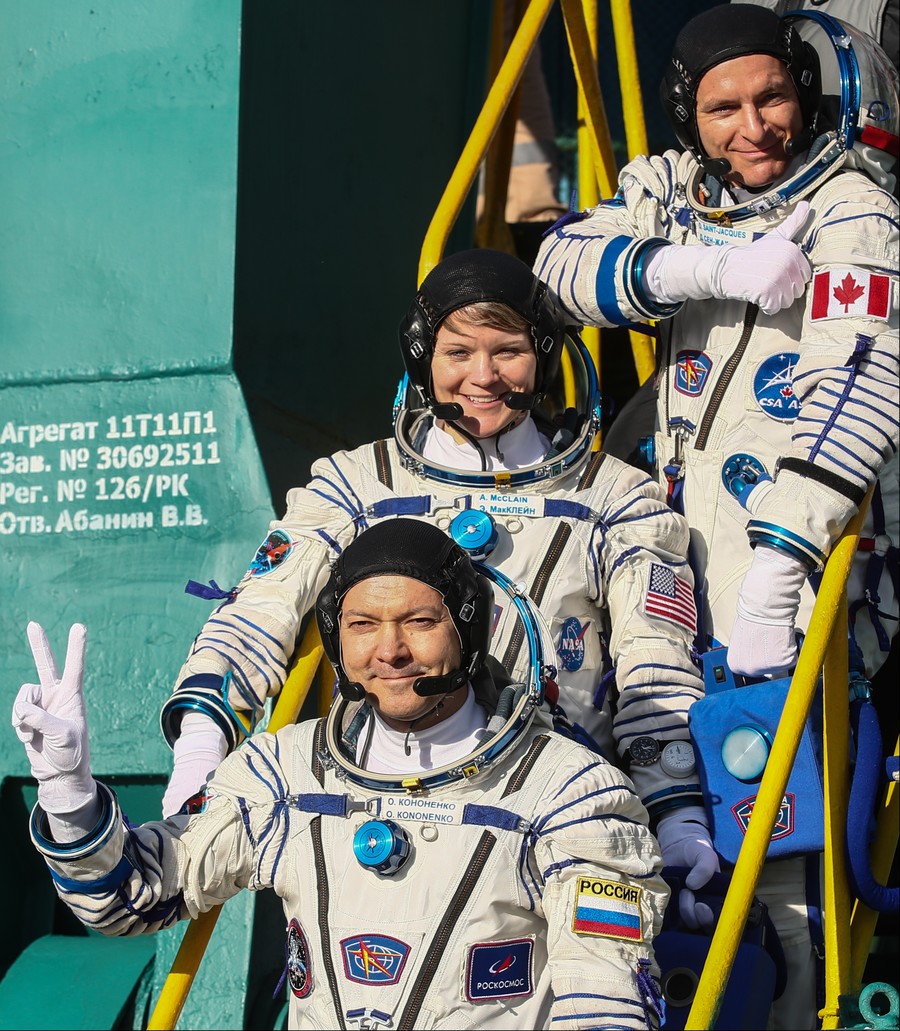 The drama added tension to the Monday launch, but it appears Russian space engineers double-checked everything before giving it the go-ahead. The three Expedition 57 members are expected to stay in space for 194 days. Their mission includes several supply runs by Progress MS, SpaceX DM, and Boeing's Boe-OFT freighters. They will also conduct a number of scientific experiments in remote sensing of Earth and low-gravity biology.
READ MORE: Alien bacteria & a drowning Italian: 5 craziest things from first 20 years on the ISS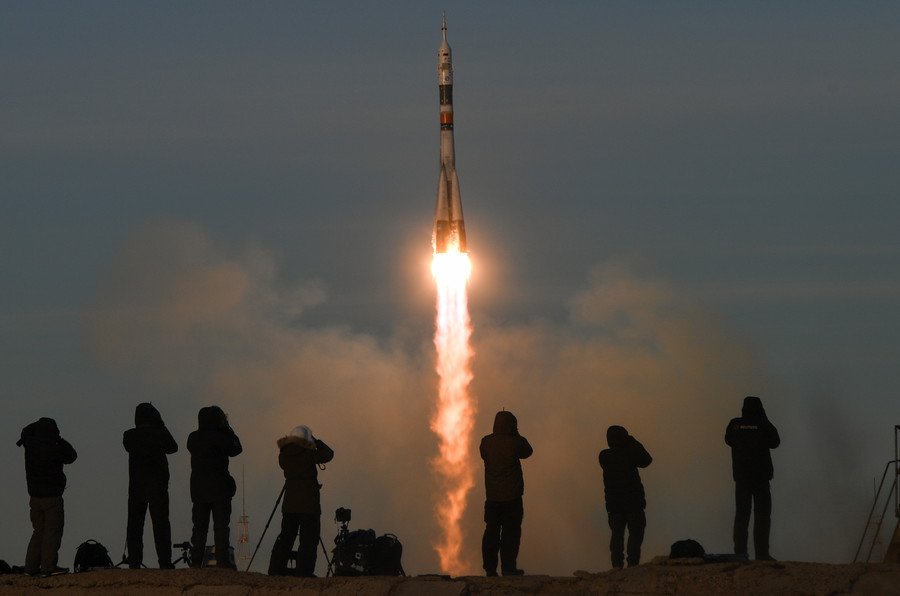 Kononenko and Sergey Prokopyev, who is currently onboard the space station, are also scheduled for a spacewalk to examine the Soyuz MS-09 spacecraft from the outside. The ship was found earlier to have an apparently drilled hole in one of its modules. The leak was sealed, but the hole still needs to be examined to finally find out how it came to be in the first place.
READ MORE: Song of ice & fire: WATCH 3 military satellites go up into space from northern Russia
Meanwhile, Ovchinin and Hague will be aboard the Soyuz on the next manned mission to the ISS, set for March 1 next, Roscosmos chief Dmitry Rogozin said.
He also confirmed that the first astronaut from the United Arab Emirates, Mohammed Bin Rashid, will still travel to space next year, despite the scheduling setback, with the date to be announced later.
If you like this story, share it with a friend!