Soyuz rocket failure traced to faulty on-site assembly – probe results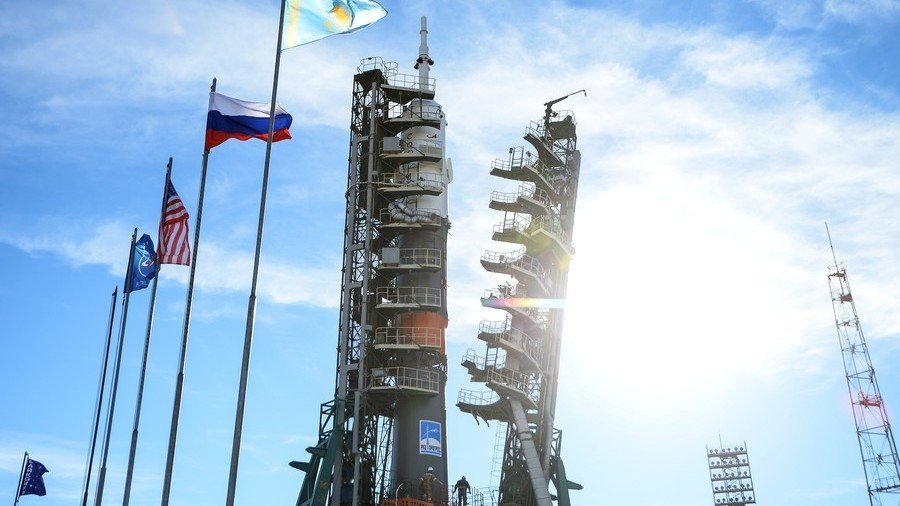 The recent Soyuz-FG carrier rocket failure was caused by a malfunctioning sensor damaged during the rocket's assembly at the Baikonur Cosmodrome, the Russian space agency commission said, adding that it was not a design error.
It was a collision of elements during the separation of the carrier rocket's first and second stages that led to the abortive launch of the Soyuz MS-10 rocket carrying Russian commander Aleksey Ovchinin and NASA astronaut Nick Hague to the International Space Station on October 11. The collision itself was provoked by a deformation of the detector that signals separation of the stages, the commission established by the Russian space agency Roscosmos has found.
"It has been proven and supported by the documented evidence that the sensor [failure] is to blame for the accident," said the the commission chief Oleg Skorobogatov. He explained that "it could have happened only during the … rocket on-site assembling at the Baikonur Cosmodrome," ruling out any design errors.
One of the side boosters was inaccurately attached to the rocket, the head of Roscosmos, Dmitry Rogozin said, commenting on the probe and adding that the assembly specialists violated some procedures in the process that eventually led to the abortive launch. Earlier, it had been reported that the commission had established the identity of those who were "possibly responsible for damaging one of the sensors."
The company that produces the Soyuz rockets said, following the incident, that it will conduct a re-testing of its employees and increase the number of cameras monitoring the production process. Roscosmos also announced that it would order a re-assembly of the two Soyuz rockets to avoid similar incidents in the future.
A new manned space mission is expected to be launched on December 3 while an unmanned Progress cargo spaceship will be sent to the ISS on November 16. The October 11 botched launch was the first such incident involving a manned spacecraft in 35 years.
The Soyuz-MS-10 spacecraft went astray 119 seconds into the flight just after the booster blocks of the first rocket stage detached, but the damaged second stage engines shut down.
READ MORE: Like a cinder block 7 times your weight on your chest – survivor describes Soyuz crash to RT
The lives of Ovchinin and Hague were protected by an automatic emergency rescue system called SAS. The system detached a capsule with the crew from the rocket and sent it back down to the ground on a severe ballistic trajectory. The escape capsule landed 400 km from Baikonur, in the Kazakh steppe, 20 km away from the nearest large settlement. Both crew members landed safely and suffered no physical injuries.
Following the incident, Rogozin hailed the SAS system, saying that "it has demonstrated its outstanding reliability." He also presented the results of the investigation to NASA.
If you like this story, share it with a friend!
You can share this story on social media: