US presses allies to ditch Huawei citing cybersecurity risks from China – report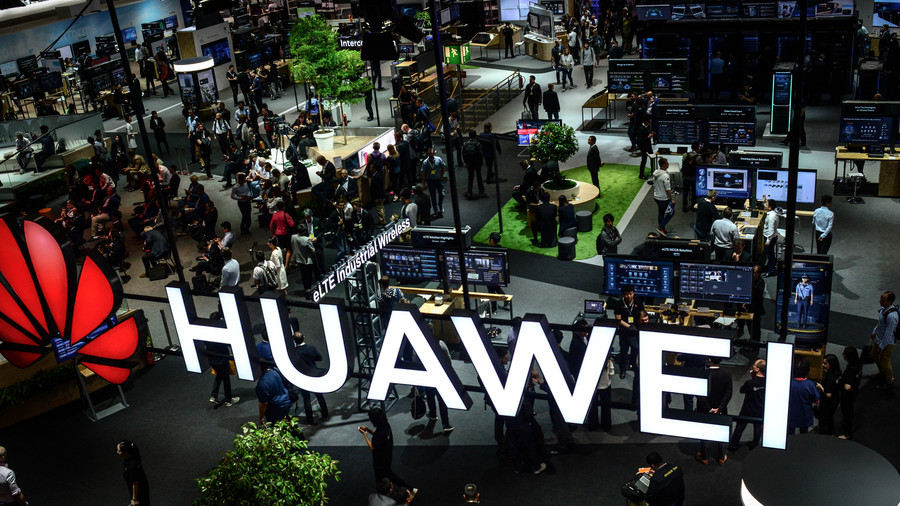 Washington has been on a mission to discourage its allies from using Chinese telecommunication giant Huawei's equipment, the Wall Street Journal reports. The firm earlier slammed the US for using politics for unfair competition.
Washington has been up in arms over Huawei's worldwide expansion, "having initiated an extraordinary outreach campaign" to press its European and Asian allies to shun the world's largest telecommunication equipment supplier, the WSJ writes, citing officials familiar with the situation.
US officials have been sounding the alarm particularly over the use of Chinese equipment by countries that host American military infrastructure. Germany, Italy, and Japan are among Washington's closest allies that have already been briefed on the risks to which they have exposed themselves by installing Huawei equipment.
In addition to scaremongering about imminent cybersecurity threats from China, the US has also offered financial incentives to countries willing to bid farewell to the cutting-edge Chinese technology.
The WSJ reported that US officials are mulling subsidizing the purchase and maintenance of non-Chinese equipment by its allies. The perks will only be available to those who have ditched Huawei or any other Chinese equipment such as ZTE.
Washington is also considering the use of its own financial resources to boost local telecommunication industries, according to people cited in the report.
Efforts to talk its allies out of using Huawei have been ramped up in light of the looming introduction of 5G wireless networks, which are estimated to be 100 times faster than the existing 4G.
Washington fears that super-speed connections will make it easier for China to spy and even incapacitate devices such as components of manufacturing plants.
While stoking fears about China's potential to undermine critical infrastructure, the US argues that Huawei will cave in to demands from the Chinese government, something the company vehemently denies, insisting that it is a private enterprise.
The company sees the US onslaught as an example of unfair competition. In February, six US intelligence agencies warned US citizens against buying products and using services provided by Huawei and ZTE.
FBI Director Christopher Wry said the US government was "deeply concerned about the risks" of allowing a foreign company controlled by its government to "gain positions of power inside our telecommunications networks."
In 2014, the company was banned from bidding for US government contracts over the same spying concerns.
In its war against Chinese tech, Washington went as far as accusing Google of being "more willing to support the Chinese Communist Party than the US military," after the companies began a partnership to develop new standards of mobile phone messaging.
Top Huawei executive and CEO of the company's consumer business Richard Yu called the US' attempts to drive the company out of the markets "ridiculous," accusing US officials of trying to "kick us from the US market" through "some political way."
Think your friends would be interested? Share this story!
You can share this story on social media: