Deja vu? Was the New Yorker just inspired by an old soviet cartoon on US elections?
Published time: 6 Nov, 2018 18:26
Edited time: 7 Nov, 2018 07:43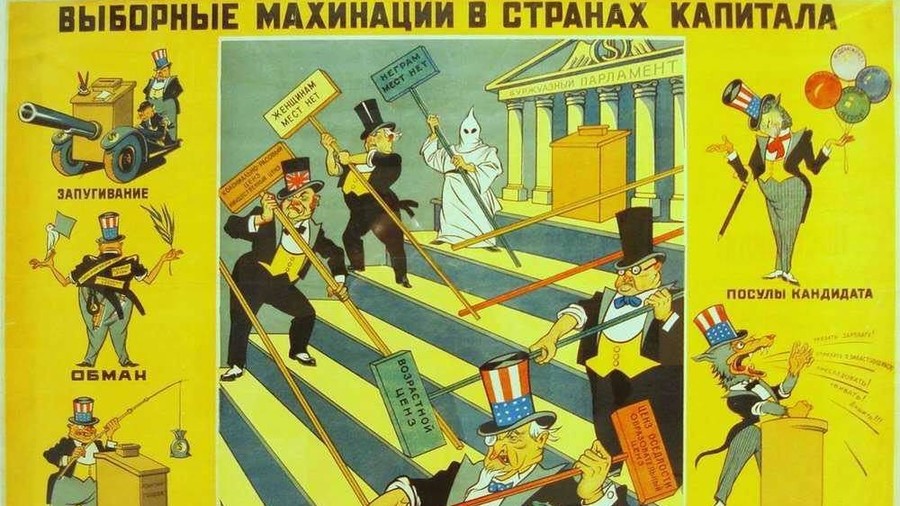 A new cartoon published by the New Yorker depicting voter suppression in the US has drawn comparisons with an old Soviet propaganda poster about electoral fraud and disenfranchisement in 1950s America.
The New Yorker cartoon published on Monday showing a whole series of obstacles in the way of American voters; a barbed wire fence, rings of fire, a crocodile — and finally, President Donald Trump arranging traffic cones in front of a ballot box at the end of the obstacle course.
Maria Antonova, an AFP Moscow correspondent was first to tweet the New Yorker cartoon alongside the 1950s Soviet poster by Veniamin Briskin, which likewise lists various barriers to voting over time, including voter intimidation, bribery, racism and sexism.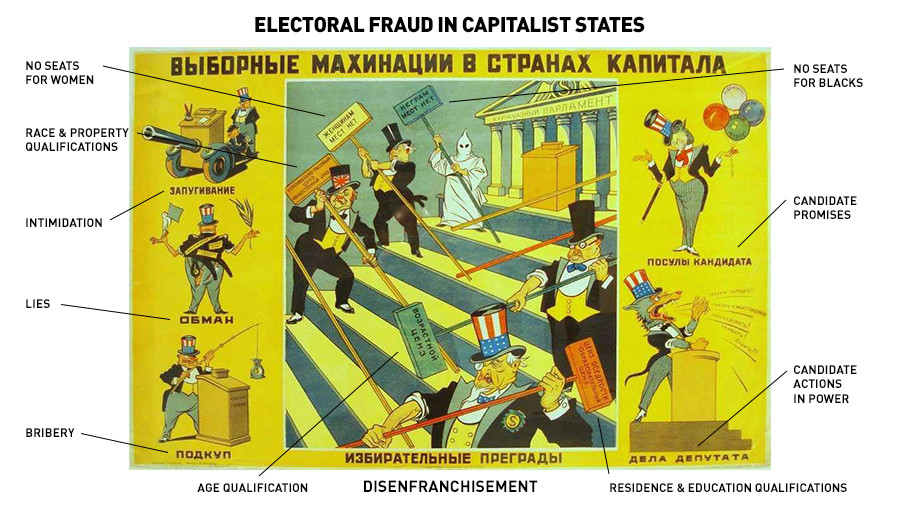 Today, Democrats and Republicans still frequently accuse each other of voter suppression and voter fraud — with Democrats complaining that Republicans support voting rules and policies that would prevent minorities (who lean Democrat) from voting, while Republicans claim that significant numbers of illegal immigrants vote in elections while Democrats turn a blind eye.
It might seem a bit rich for Soviet Russia to be satirizing American democracy, but what is uncanny about the 1950s poster is just how many of the criticisms are still being used as voters go the polls for the midterm elections today. In fact, the only thing really missing from the Soviet poster is a banner with the phrase "fake news".
READ MORE: Nazis, racists, terrorists & thieves: Meet the scandals of the US congressional midterms
The Soviet Union made propaganda posters a specialty, and many have become art objects in their own right. In fact, with a new Reds under the Bed and anti-Russia scare underway, could the Briskin poster be not the only one that could potentially still apply?
The label on the socket panel in this Brezhnev-era poster reads "Anti-Soviet hysteria."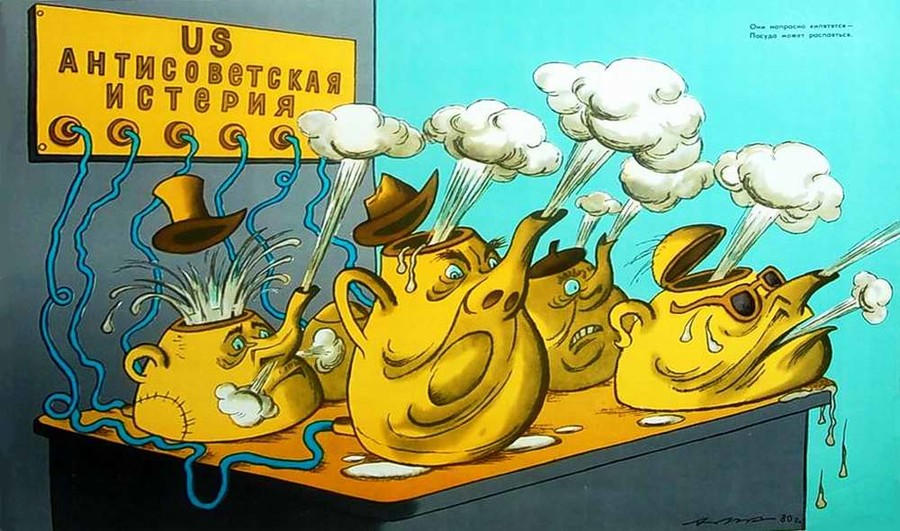 While this classic from 1949 talks about the crime rate - citing US media stating that a felony is committed every 21 seconds.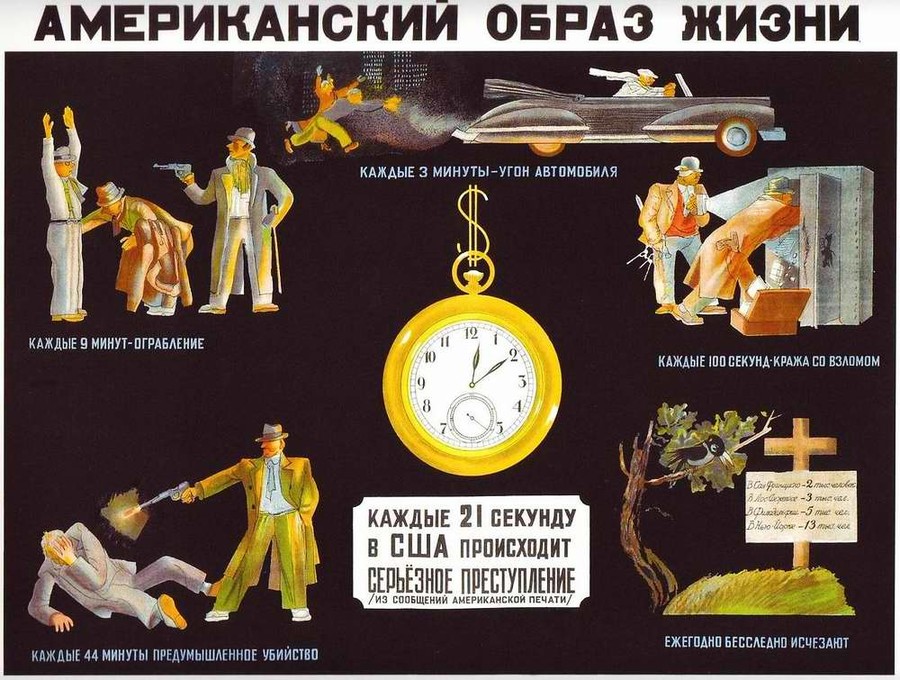 Another poster from 1970 shows the US domestic policy in one eyeglass reflection, and its foreign policy in the other.