At least 12 dead in Sicily as Italy struck by worst flooding in decades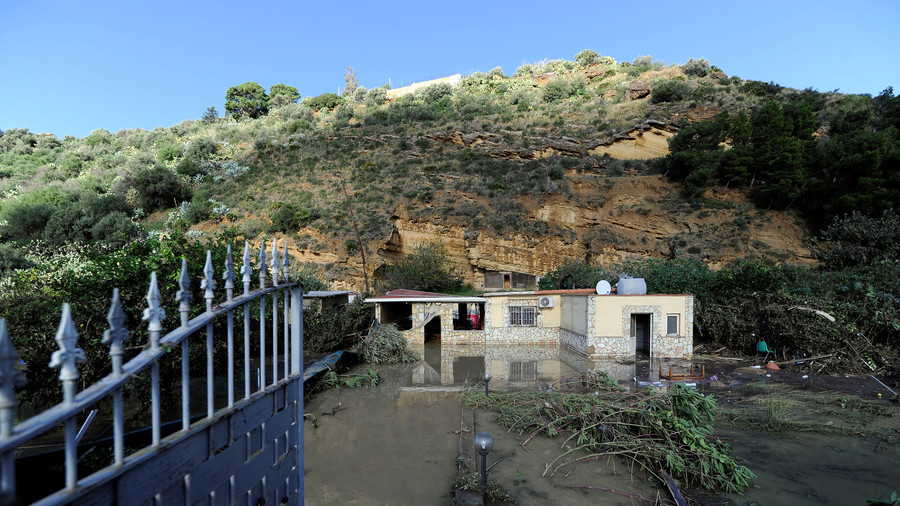 12 people, including a family of nine, have died in floods around Palermo on the Italian island of Sicily. It comes one week into Italy's worst storms and flooding in decades, which have claimed the lives of nearly 30 people.
The family, including children aged one, three and 15, were found in their villa in Casteldaccia after the Milicia river burst its banks and submerged their house, rescue services said on Sunday. Separately in Sicily, three other people were killed when their cars were hit by mudslides and floodwaters, bringing the death toll of the weekend storms to 12.
The official death toll has yet to be updated, but at least 20 people had been confirmed dead in other affected areas in Italy's north and west. Many of the victims were killed by falling trees, and authorities said gale-force winds have destroyed around 14 million trees across the country, but mainly in the far north. "We'll need at least a century to return to normality," said the Coldiretti, the association of Italian agricultural companies .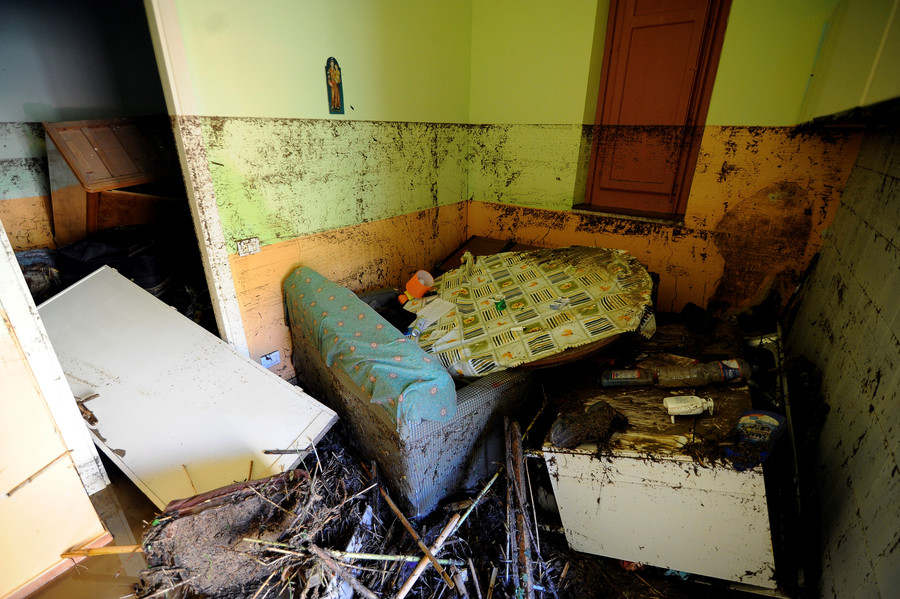 READ MORE: Coastal apocalypse: Luxury yachts, boats destroyed after storm hits Italy (PHOTO, VIDEO)
Areas from the far northwest to Sicily in the southwest have been devastated by the storms, but the worst damage occured in Trentino and Veneto – the region around Venice, which has been partly submerged by the highest flood that the canal city has seen in a decade.
Via Porta di Castro in Palermo, Sicily turned into a flood torrent under the torrential rainfall tonight, November 2/3. Video: F. Masaro / Associazone MeteoPalermo pic.twitter.com/WJgKr8fw9L

— severe-weather.EU (@severeweatherEU) November 4, 2018
Governor of Veneto Luca Zaia said the region has been "brought to its knees" after storm damage costing at least a billion euro ($1.1 billion). In addition, 160,000 people have been left without electricity while the mountainous region in Veneto has been decimated.
"It's like after an earthquake," Zaia said. "Thousands of hectares of forest were razed to the ground, as if by a giant electric saw." Italy's civil protection agency described the extreme weather the country has been enduring as "one of the most complex meteorological situations of the past 50 to 60 years."