Coastal apocalypse: Luxury yachts, boats destroyed after storm hits Italy (PHOTO, VIDEO)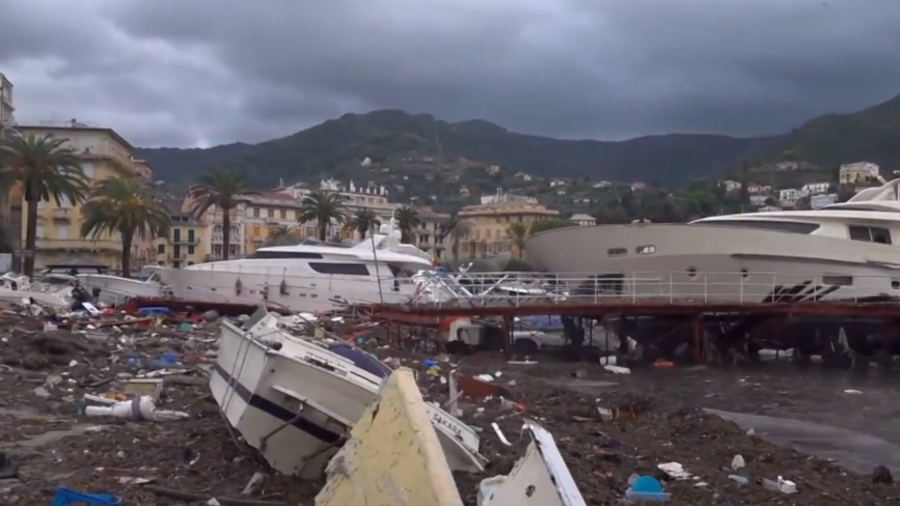 More than a hundred super yachts, including one belonging to former FM Silvio Berlusconi, and many simpler boats in an Italian port city were wrecked by a storm overnight leaving millions worth in damage.
Local media is defining the landscape around the port of Rapallo in the northern region of Liguria as an "apocalyptic" sight.
Footage captured by Ruptly video news agency shows luxury yachts half-sunk, damaged, or tipping to the side.
They were part of what Italian news agency ANSA said were 180 boats damaged in the storm on Monday, during which waves reached 10 meters high.
The catastrophe, which will reportedly cost millions to fix, started unraveling when the port's dam collapsed due to the merciless weather. It caused dozens of yachts and small to medium-sized boats to wash ashore. It is understood one of the yachts that sank in the Mediterranean waters belonged to the family of former Prime Minister Silvio Berlusconi.
Once the 6.5-meter-high dam surrendered, the battering weather caused the boats to lose their moorings. What followed was the yachts inevitably drifting to the shore one by one while hundreds of startled residents watched in shock.
"It's impressive to see the yachts' silhouettes strutting the darkness just as they're bound to crash," a witness said. Twenty-one people who had been trapped in the dam were saved by firefighters.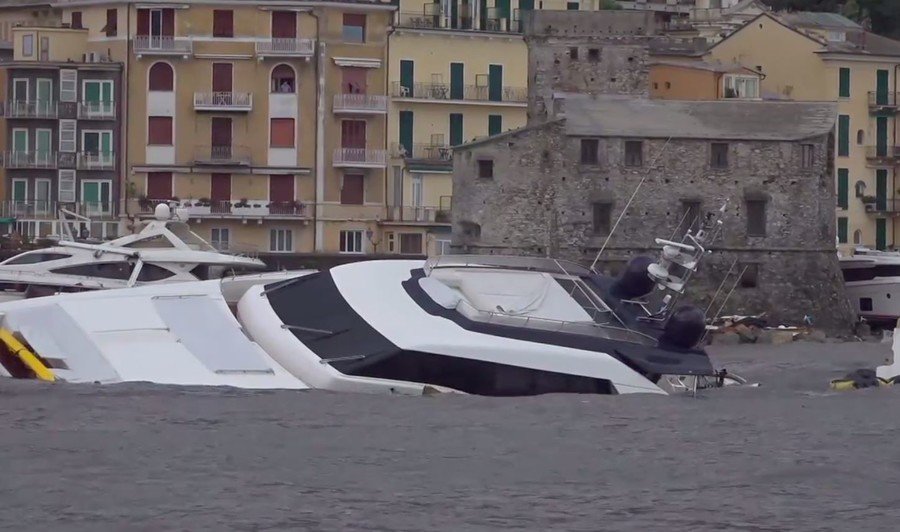 It comes as 11 people were reportedly killed as wild weather, caused by a combination of strong winds and high tides, rocked Italy up and down.
Pictures emerged of people walking in Venice with flood waters up to their waists as the iconic city recorded 156cm of rainfall, its highest level since 2008.
Like this story? Share it with a friend!
You can share this story on social media: