Space race: Richard Branson trolls Elon Musk, says he must sleep more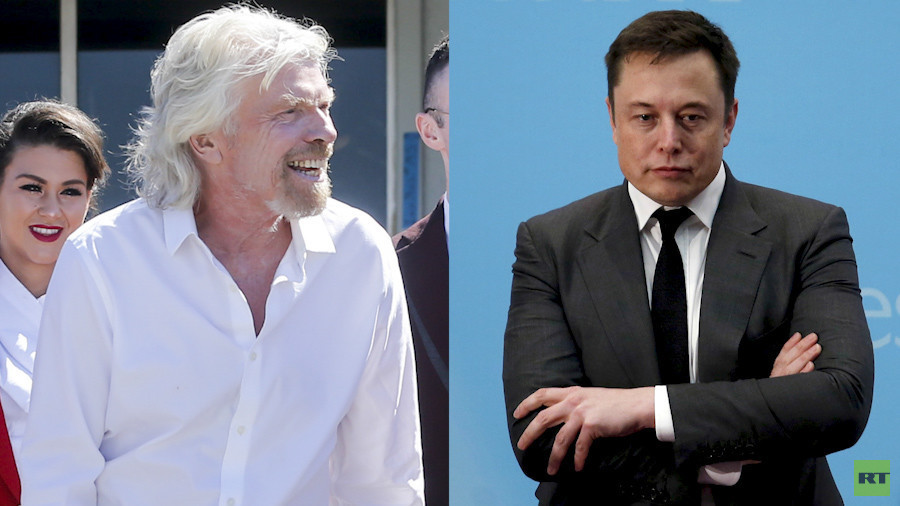 With a new space race heating up, two business titans could be set for a war of words of galactic proportions as Sir Richard Branson has offered some unsolicited advice to his rival Elon Musk.
"I think that learning the art of delegation better would be his one flaw," the billionaire founder of Virgin Galactic said of his SpaceX counterpart.
"He's got to find time for himself. He's got to find time for his health and for his family. And you know he's a wonderfully creative person. He shouldn't be getting very little sleep," Branson told CNBC when asked what advice he would give his fellow billionaire.
READ MORE: 'Shortseller Enrichment Commission': Musk mocks SEC over fraud probe
Musk has faced a turbulent few months. He publicly accused one of the men who was involved in the high profile Thai cave rescue of being a pedophile, he almost forced his company into a lawsuit against the Securities and Exchange Commission (SEC) and he publicly discussed the toll his work was having on his life.
However Branson wasn't entirely negative in his remarks, the English investor admitted that he was "a little bit jealous" of Musk's rockets after the February launch of SpaceX's Falcon Heavy. He followed up by promising that his own Virgin Galactic company would have a rocket in space, with passengers, "within weeks, not months."
READ MORE: Richard Branson says Virgin Galactic will be in space 'within weeks, not months'
The two business magnates are competing with Amazon's Jeff Bezos to send the first paying passengers into space, and they will be paying quite a lot – advance customers are shelling out $250,000 per ticket.
Musk's most recent SpaceX launch went off without a hitch with a Falcon 9 rocket bringing an Argentine environmental satellite into orbit, then returning its first stage to the launchpad.
Even as Musk was forced to settle with the SEC over charges of securities fraud, paying a $20 million fine and stepping down as chairman of Tesla, he still appears to have the edge on Branson in the space race. A 2014 Virgin Galactic test launch in the Mojave Desert killed the pilot, and Branson has seemingly shied away from public rocket tests since then.
Like this story? Share it with a friend!