Richard Branson says Virgin Galactic will be in space 'within weeks, not months'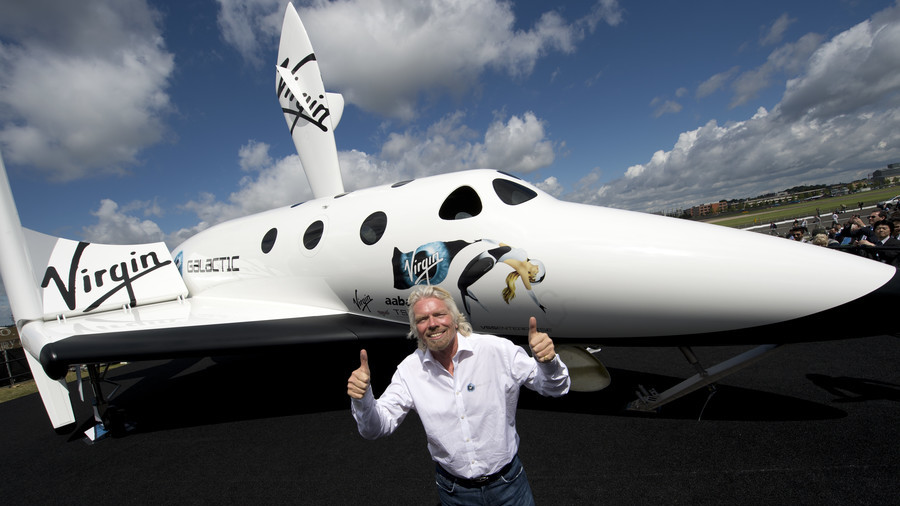 British billionaire entrepreneur Richard Branson has announced that his spaceflight company Virgin Galactic is "more than tantalizingly close" to its first trip into space.
"We should be in space within weeks, not months. And then we will be in space with myself in months and not years," the Virgin founder and CEO told CNBC on Tuesday.
"We will be in space with people not too long after that so we have got a very, very exciting couple of months ahead."
The announcement comes amid a closely fought race between Branson's Virgin Galactic and Amazon CEO Jeff Bezos' Blue Origin to get the first fare-paying passengers into space.
Branson has been investing in space travel since 2004 and was initially expected to go to space himself before April of this year.
He has undergone astronaut, fitness and centrifuge training over recent months and now believes he will be ready for his maiden space voyage in a matter of months. Branson has a long personal history of balloon and surface record-breaking activities.
When asked whether he had any concerns about consumer demand regarding fare-paying space flights, Branson said: "If I have a room full of 10 people, eight out of 10 would love to go to space if they could afford it."
According to the businessman, "The market for people who would love to become astronauts and go to space is gigantic. And it is up to us to produce as many spaceships as we can to cater with that demand."
Virgin Galactic was founded by Branson in 2004. The company is developing commercial spacecraft and aims to provide suborbital spaceflights to space tourists and suborbital launches for space science missions. The company plans to provide orbital human spaceflights as well.
READ MORE: Back to earth, Bezos! Amazon chief under fire for space travel plans as workers struggle
The billionaire had initially planned for a maiden flight by Virgin Galactic to happen by the end of 2009, but the date has been delayed on a number of occasions. Branson said the company was "in the best position in the world" to provide rocket-powered, point-to-point 3000mph air travel. In October 2017, he suggested that people would be able to travel to space aboard a SpaceShipTwo aircraft within six months.
Space tourism has turned into a hot commodity in recent years. Blue Origin said in June that it will start selling passenger tickets for trips into space as early as next year. The company expects its New Shepard suborbital vehicle to carry the first space tourists into orbit in 2019.
Virgin previously said that it had sold around 650 tickets for its fully commercial suborbital flights, which are now booked until at least 2021. Neither company, however, has provided any details of ticket prices.
For more stories on economy & finance visit RT's business section
You can share this story on social media: