Richest man in history: Amazon's Bezos earns more in 5 days than most could in 5 lifetimes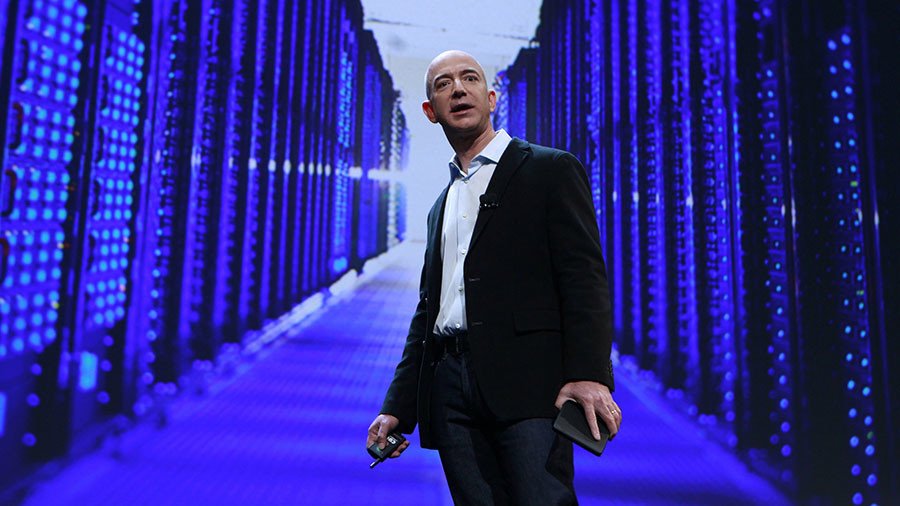 Amazon CEO Jeff Bezos has become the wealthiest person in history and the first to outrank Microsoft's Bill Gates on the rich list, according to data compiled by Bloomberg. Gates was the only one to have made 13-figure fortune.
Bezos' net fortune amounted to $106 billion on the Bloomberg Billionaires Index as Amazon market capitalization advanced nearly 57 percent in 2017. The surge was mostly triggered by enormous holiday sales. The Seattle-based corporation managed to make up 89 percent of online spending among major retailers in five days after Thanksgiving in the US.
Apart from Amazon, Jeff Bezos also controls space exploration business Blue Origin, which intends to take tourists to space, and owns American daily newspaper the 'Washington Post.'
Microsoft founder Bill Gates was overtaken on the rich list by Bezos by a margin of just $500 million as early as July 2017. In November, the head of the online retailer had outstripped the tech tycoon with $92 billion against $90 billion made by Gates.
Forbes, the other major tracker of the net wealth of the world's richest people, puts Bezos' fortune at $104.8 billion. Gates is now worth $91.9 billion, according to Forbes, and $93.3 billion according to Bloomberg.
Bill Gates would reportedly own a fortune of at least $150 billion if he hadn't given away nearly 700 million Microsoft shares, worth $61.8 billion at today's value, and around $2.9 billion in cash, along with some other assets since 1996.
Other billionaires to have made impressive gains include Berkshire Hathaway CEO Warren Buffett, who has a total net worth of $87.3 billion, Facebook CEO Mark Zuckerberg, whose fortune has reached $77.3 billion. Amancio Ortega, the Spanish business tycoon and founder of Spanish fashion retailer Zara, completes the top five on the rich list.
For more stories on economy & finance visit RT's business section
You can share this story on social media: