Fly me to the moon: Tickets to space going on sale in 2019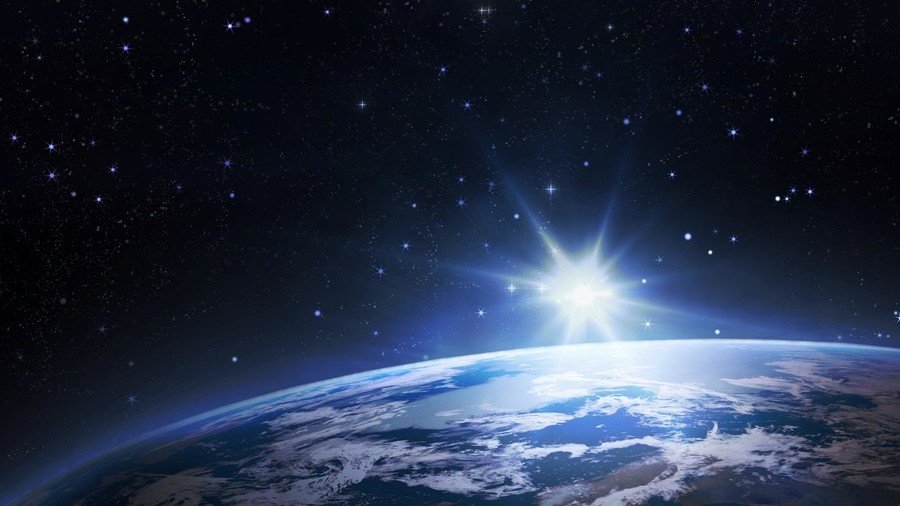 Amazon founder Jeff Bezos will start selling passenger tickets for trips into space as early as next year, according to Blue Origin, the space-tourism startup owned by the billionaire.
The company expects its New Shepard suborbital vehicle to carry the first space tourists to orbit in 2019, according to Blue Origin Senior Vice President Rob Meyerson. The top manager hasn't provided any details on ticket prices.
"We plan to start flying our first test passengers soon," said Blue Origin senior vice president Rob Meyerson, as quoted by Space News. "We expect to start selling tickets in 2019."
The announcement followed a video presentation of a previous New Shepard flight at the company's West Texas test site. So far, all the test flights carried by the rocket have been without people on board with the firm pledging to fly company personnel on the vehicle in later tests.
The aerospace company, founded in 2000, is financed by 53-year-old Amazon founder Jeff Bezos. The company is reportedly swiftly catching up with its rival – Elon Musk's SpaceX.
However, there is still a significant gap between the companies' capabilities. Rockets manufactured by SpaceX are currently capable of taking astronauts and cargos to the International Space Station (ISS), while Blue Origin's New Shepard is still more like a rocket-powered observation deck.
New Shepard's crew capsule was put on display last year after Blue Origin managed to conduct several un-crewed test flights to space and back. According to the company, the capsule is able to carry passengers to an altitude of more than 60km (37 miles) above the Earth, so they experience a few minutes of weightlessness as well as observe the curvature of the planet set against the blackness of space.
Apart from technologic rivalry, the Bezos-led firm also competes with Musk for SpaceX's primary customers, such as NASA and the US Air Force. SpaceX has just won a $130 million contract to launch its AFSC-52 military satellite into orbit, beating the United Launch Alliance, a joint venture between Boeing and Lockheed Martin.
Richard Branson's Virgin Galactic subsidiary is Bezos's other rival, albeit more direct. Virgin said it sold about 650 tickets for its fully commercial suborbital flights, which are now booked until at least 2021.
Space tourism has turned into a hot commodity over recent decades. Microsoft co-founder Paul Allen has entered the prospective business through funding Seattle-based Spaceflight, which is reportedly booking payloads on flights. The company has also brought up the capacity of a SpaceX rocket that can be shared by paying customers.
For more stories on economy & finance visit RT's business section
You can share this story on social media: