US will send humans to Mars by 2030s – Obama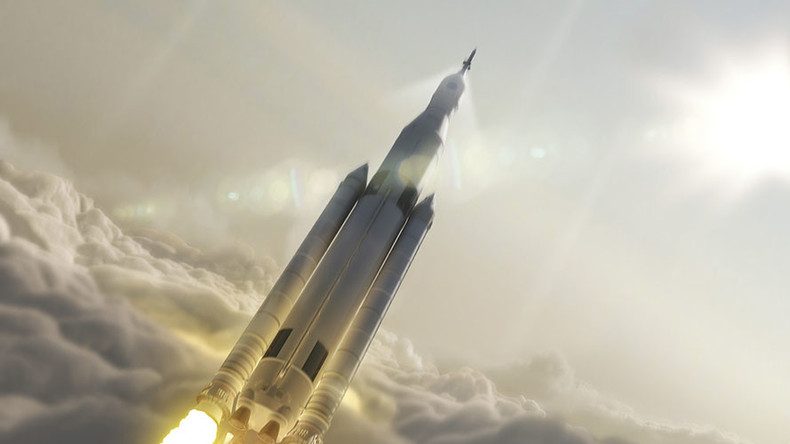 Humans will walk on the surface of Mars within the next 15 years with the help of private companies, US President Barack Obama pledged on Tuesday.
The US government will work with entrepreneurs "to build new habitats that can sustain and transport astronauts on long-duration missions in deep space," Obama said in an opinion piece posted on the CNN website.
"We have set a clear goal vital to the next chapter of America's story in space: sending humans to Mars by the 2030s and returning them safely to Earth, with the ultimate ambition to one day remain there for an extended time.
"The next step is to reach beyond the bounds of Earth's orbit. I'm excited to announce that we are working with our commercial partners to build new habitats that can sustain and transport astronauts on long-duration missions in deep space. These missions will teach us how humans can live far from Earth – something we'll need for the long journey to Mars."
Obama will be in Pittsburgh on Thursday for the White House-organized Frontiers Conference, which has been arranged to highlight the latest scientific and technological advances.
One session, Interplanetary Frontiers, will examine the next stage of space exploration. Billed speakers include NASA Chief Scientist Ellen Stofan, the chief executive officer of Virgin Galactic, and officials from NASA's Jet Propulsion Laboratory and Carnegie Mellon.
US companies are already battling it out to be the first to offer commercially viable space travel and tourism.
Earlier in October, Boeing said it plans to beat Tesla CEO Elon Musk in the race to send humans to Mars.
"I'm convinced the first person to step foot on Mars will arrive there riding a Boeing rocket," Dennis Muilenburg, Boeing's CEO, said at a Chicago conference on innovation, Bloomberg reported.
Boeing has already made a name for itself in space technology, building the first stage for the most powerful US launch vehicle ever flown, the Saturn V – which took astronauts to the Moon.
Tesla won't be easy to beat, however. Musk told participants of the International Astronautical Congress in Guadalajara, Mexico, in September his SpaceX program will allow humans to become "a multi-planetary species."
"What I want to do here is to make Mars seem possible, to make it seem that is something we can do in our lifetime, and that you can go," the SpaceX CEO and lead designer said.
"Is there a way for anyone to go if they wanted to?" Musk wondered.
He said trips to Mars could occur every two years, with spaceships returned to Earth powered by methane mined on Mars and rockets refueling in orbit from rocket boosters.
A million people would be required to start a colony on Mars, according to Musk, who added that it would be a real challenge to fund the endeavour. He said some financing could come from servicing the space station and launching satellites, as well as from the government and private investment.
The race to launch a manned mission to Mars comes as a joint EU-Russia project designed to search for signs of past and present life on the red planet is due to enter the Martian orbit on October 19 to begin mapping sources of methane gas.
The ExoMars Trace Gas Orbiter launched on March 14 is set to take the Schiaparelli lander to Mars. It will then proceed to look for sources of methane and other gases on the planet while the lander will work on landing techniques for another mission.