Musk to step down as Tesla chairman, pay $20mn fine as settlement with SEC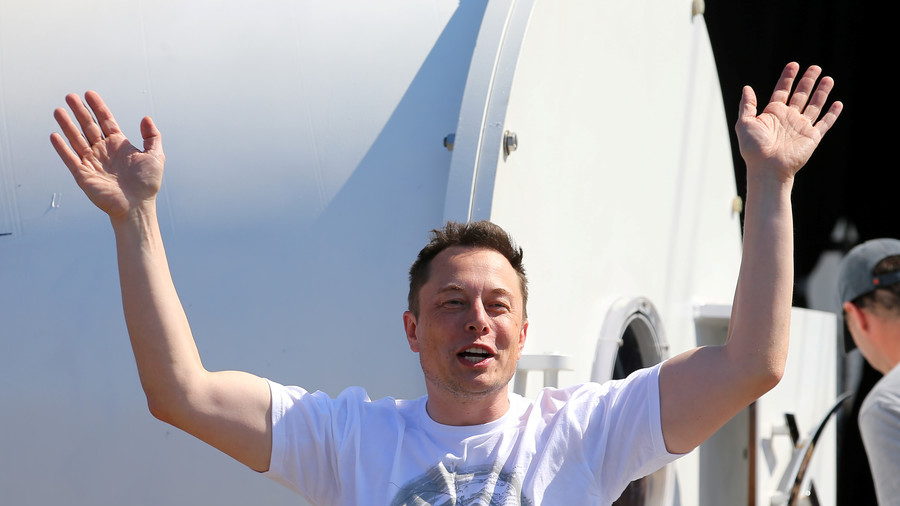 Elon Musk has settled with the US Securities and Exchange Commission, which had sued him for fraud over his tweets about taking Tesla private. Musk will have to step down as chairman, but gets to keep his CEO status.
According to the settlement filing, Musk has 45 days to step down as chairman of the board of directors of Tesla, and is banned from holding the position for three years. He will also have to pay a $20 million fine.
And since the whole affair started over a tweet, either careless or intentionally misleading, Musk is required to receive pre-approval for anything he says or posts about Tesla, "in any format, including, but not limited to, posts on social media (e.g., Twitter), the Company's website (e.g., the Company's blog), press releases, and investor calls."
Another $20mn will be paid by Tesla to settle claims it had failed to vet Musk's initial tweet.
READ MORE: Govt agency sues Musk for fraud, wants him barred from CEO positions
The SEC complaint accused Musk of misleading investors with his August 7 tweet which said he had secured funding to take Tesla private at $420 a share, boosting the company's stock by more than 10 percent. Musk soon recanted, saying he would keep Tesla private and triggering investors' fury. The SEC ruled Musk's initial words "were false and misleading because they lacked any basis in fact."
Musk himself claimed it was an honest mistake, writing in a blog post that he was under the impression that he had secured the money in a meeting with the representative of the Saudi Arabian sovereign wealth fund.
Musk and the SEC had reportedly been close to a less punishing settlement, which would only have barred Musk from being chairman for two years and would not have required him to admit any guilt, but Musk backed out on Thursday.
Then on Friday, Tesla stock tanked, apparently causing him to change his mind again and accept the harsher conditions. However, like the old deal, the new one does not require Musk to admit to being guilty of misleading investors.
If you like this story, share it with a friend!
You can share this story on social media: