The lure of space: Turkey to launch own space agency 'as soon as possible'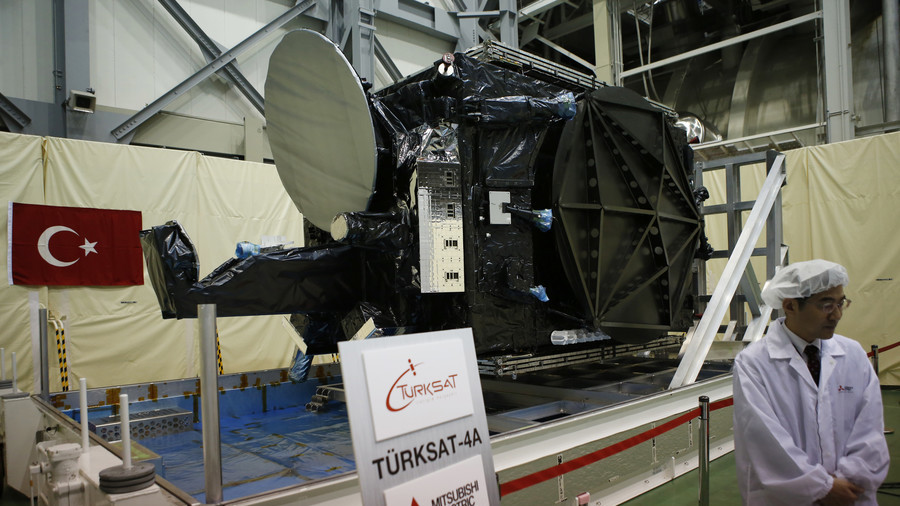 Turkey is going to launch a homegrown space agency by the end of the year, to run aerospace programs and manage relations with other countries in the sector, Mustafa Varank, Turkey's industry and technology minister, announced.
"The Turkish Space Agency will be founded this year… Work to form its organization will be completed as soon as possible," Varank said in a statement, cited by the Turkish media.
Varank believes that this will pave the way for a future booming, competitive Turkish space industry.
"We are forming the Turkish Space Agency in order to strengthen our aerospace industry, improve scientific infrastructure and human resources in the field of space technology, and further boost our capacities and abilities," he said.
The agency's task will be to "guide and coordinate the Turkish space sector and manage international relations [regarding space] through a single desk."
In his statement, Varank recalled that Turkey has been involved in research and development of satellite technology since early 2000s, producing several observation satellites, BİLSAT, RASAT and GÖKTÜRK-2. Two other satellite projects, TÜRKSAT 6A and İMECE, are also currently in the works.
Creating a national space agency has been on Ankara's agenda since the early 2010s. But the plans haven't been fulfilled, with Turkish government officials mentioning the 2016 failed coup attempt in the country and the sluggishness of the parliament among reasons for the delays.
READ MORE: What does longest route around ISS look like? Russian cosmonaut takes you on a tour (VIDEO)
In October 2017, Transport, Maritime Affairs and Communications Minister Ahmet Arslan promised that the Turkish Space Agency will be established within the legislative year. Back then, Arslan went as far as predicting that Tukey's "future projects will also include manned space missions."
Think your friends would be interested? Share this story!