Cartoonist fired from Israeli mag for drawing Netanyahu as an Orwellian pig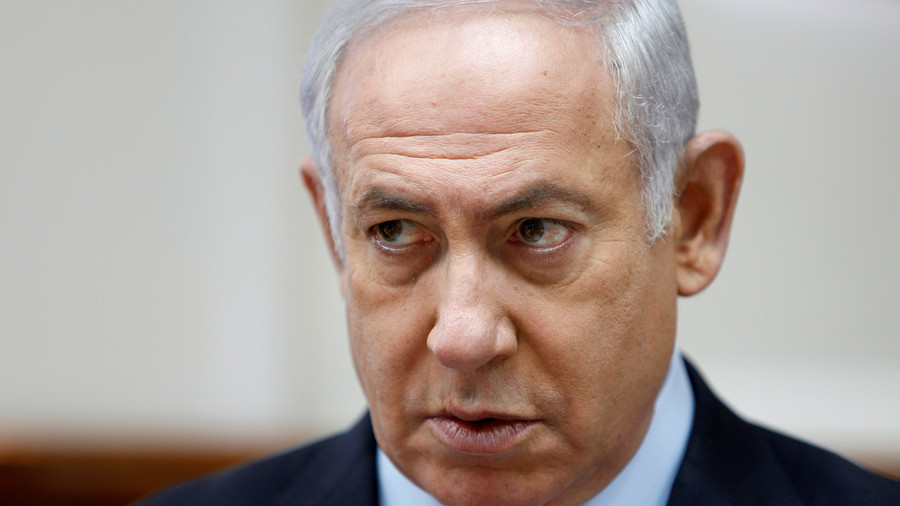 An Israeli cartoonist has been fired for depicting Prime Minister Benjamin Netanyahu and others as pigs from George Orwell's Animal Farm. He had worked for the magazine for three decades.
Jerusalem Report cartoonist Avi Katz drew Netanyahu and other members of the Likud party as pigs, with a quote added from Orwell's novel, "All animals are equal but some are more equal than others."
READ MORE: American Jews slam Israel's 'racist' nation-state bill as thousands protest against it in Tel Aviv
The drawing parodied a photograph of politicians taking a selfie after passing the controversial Jewish Nation-State Law, which defines Israel as a state of Jewish people, promotes illegal settlements and has been slammed by human rights organizations, described as racist and likened to an apartheid law.
The cartoon appeared in the twice-monthly magazine and garnered mixed opinion, with some accusing the cartoonist of anti-semitism as pigs are considered unclean in Judaism.
The Jerusalem Report is owned by the Jerusalem Post, which announced on Thursday that it would no longer work with Katz.
"Avi Katz is a cartoonist who worked as a freelancer at the Jerusalem Post and in accordance with editorial considerations, it was decided not to continue the relationship with him," it said in a statement.
The Union of Journalists in Israel called on the publication to reverse the "unacceptable step," and Katz's colleague Haim Watzman resigned in protest, explaining his decision on Facebook.
READ MORE: A refugee's lifetime: Palestinian grandmother tells RT of 70 years of Israeli occupation
"I cannot be associated with a publication that dumps a staff member simply because his work has upset some readers," he said.
The Jewish Nation State law proclaims Israel is a Jewish state and removes Arabic as an official language. It also claims a "united Jerusalem" is its capital. It states "the right to exercise national determination in the State of Israel is unique to the Jewish people."
Katz's firing may seem reminiscent of another Orwell classic, 1984, which sees Ministry of Truth employees rewriting newspaper articles to ensure they match the government's version of truth.


Think your friends would be interested? Share this story!
You can share this story on social media: