Japanese city inundated with wannabe ninjas after NPR gaffe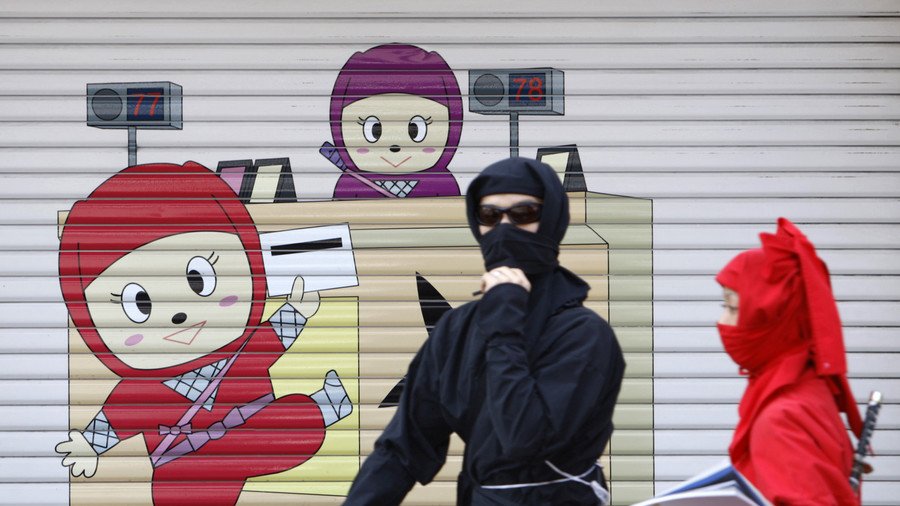 A small Japanese city is fending off job enquiries from aspiring ninjas after an American radio report mistakenly suggested that it was in the market for trainee stealth agents.
The city of Iga, in Mie Prefecture, famed as the home of the powerful Iga ninja clan, has been swamped by queries from wannabe international spies and assassins after US radio station NPR reported a "ninja shortage" in the region.
NPR claimed ninja performers in the country can earn up to 9.46 million yen ($85,000) a year, setting off a frenzy of interest in the potentially-lucrative career.
However, on July 24 Iga Mayor Sakae Okamoto called a news conference and the city issued a statement to clarify the matter, confirming that there was no recruitment drive for ninjas and warning against the "fake news."
"We were once again surprised by how permeative and attracting ninjas are," Okamoto added about the unexpected influx of applications for the non-existent role.
The city received more than 100 expressions of interest in the kick ass role from at least 14 countries, including the US, Italy, India, Ecuador and Spain.
"Most were questions about whether we were really hiring, but there were a few that begged us to employ them and tried to promote themselves," Motoyoshi Shimai, an official of Iga's tourism strategy division said. "Some had real confidence in their bodies and strength."
The city government does not employ ninja performers or actual ninjas but does run a museum dedicated to the history of ninjas and ninjutsu.
Private companies have offered ninja shows in Iga for some years, however an official from the tourist association said an annual salary of $85,000 is "unrealistic."
Like this story? Share it with a friend!
You can share this story on social media: