Japanese 'facing extinction' as humans turn to silicon sex dolls (VIDEO)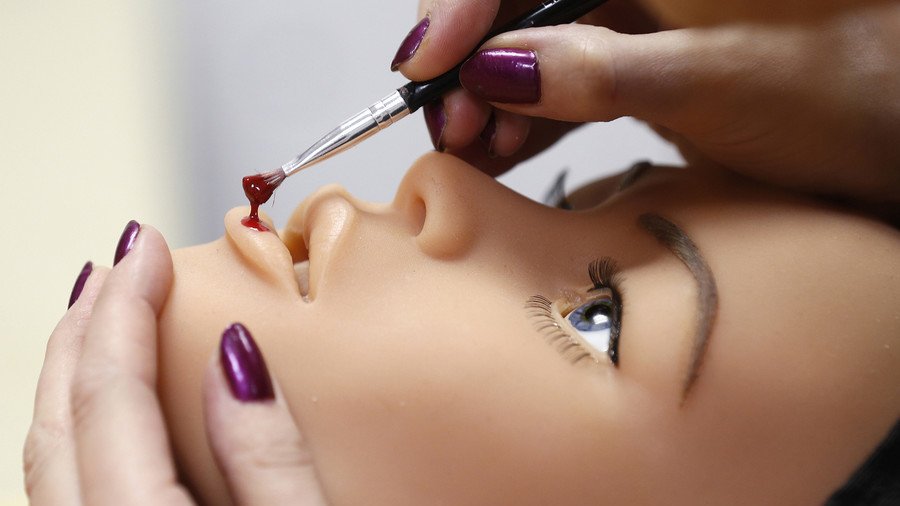 As Japan's birth rates fell below the 1 million mark last year, experts have pointed the finger at the rising popularity of sex dolls for singletons.
The issue is the focus of the RT documentary 'Substitutes,' in which experts warn that sex dolls are fueling a national mood of loneliness and alienation, making people less interested in human relationships and procreation, and turning the Japanese into an "endangered species."
READ MORE: 25% of millennials think human-robot relationships will soon become the norm - study
Industry insiders claim that up to 2,000 life-like dolls, each with adjustable fingers, a removable head, and genitals, are sold annually in Japan. For sex doll salesman Noburu Tanaka, the advantage of owning one of the ¥420,000 ($3,750) synthetic dolls is its lack of expectation. "It's an amazing feeling. It looks like a doll, but you feel as though it's really alive," he told RT. "When you make love to your wife, there can be some problems. With a doll, none of that matters."
READ MORE: Sex robots could provide therapy and treat loneliness in care homes
Experts have seen evidence of declining birth rates in areas where there has been a contrasting rise in sex doll sales. For Kanako Amano, a demography expert at the NLI Research Institute in Tokyo, the dolls pose an existential threat to the future of a country where the population is estimated to decline by a third in the next 30 years. "The biggest problem in Japan is the decline in birthrate and population. It's being called a national disaster," she said. "The Japanese are at a crossroads, facing the threat of extinction. We're an endangered species."
Loneliness among older people seems to be the main driver of the rise in doll sales in Japan. Moru, a sex doll owner, purchased his in the years after the death of his wife. "There was a void in my heart," he told the documentary team, as he pointed at the row of dolls arranged in a sitting position on his couch. "When I met them, my life became inextricably bound to them. Since these girls appeared in my home, and thanks to them, I haven't felt that lonely anymore…"
READ MORE: Child sex robots ban approved by US House amid nationwide crackdown on pedophiles
Moru regularly teams up with his friend Keroro, an owner of up to 20 dolls, for drives or trips to the park. They pose the dolls alongside each other on park benches before taking photographs, joking about the human qualities of their inanimate partners, remarking about how tense or nervous one looks.
The dolls are not only used by older people, however. Hitsuji, a young female model, popular with teenagers in Japan, adores her doll Masiro and says she has no desire to live with men.
"Masiro is not a friend, a family member or a loved one. She's a creature who accepts my love," she said. "I have never consorted with men like that."
Demography expert Amano believes the statistics offer a staggering insight into the problem faced by the Japanese. "The curve of unmarried men and women is spiking up. This is the nation's most accurate and trustworthy research," she said.
Think your friends would be interested? Share this story!
You can share this story on social media: