Sex robots could provide therapy and treat loneliness in care homes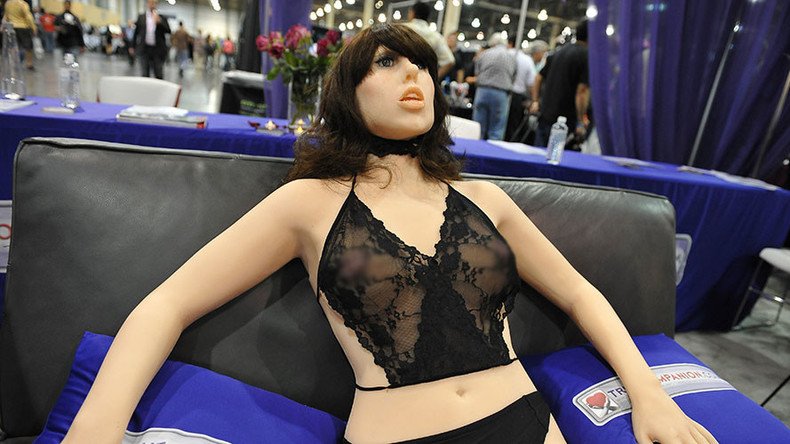 Elderly people living in care homes could soon be enjoying the company of specifically designed sex robots, according to a leading organization in the field.
The freakishly realistic robots could be widely available within the next decade, used not just by fetishists but as a tool for sexual therapy and communication.
The Foundation for Responsible Robotics (FRR) said although there are downsides to their use, the arrival of the sex machine is unstoppable.
"I can tell you that robots are certainly coming," said Noel Sharkey, emeritus professor of Robotics and Artificial Intelligence at the University of Sheffield, and co-founder of the FRR.
"The concern is that this is going on [and] nobody is talking about it. People snigger about them, but they are actually shipping quite a lot and we are going to see them a lot more."
Professor Sharkey, who was speaking on Wednesday at the launch of a new consultation report, said it is time for the government to step in and start regulating sex bots.
"They are being proposed for the elderly in care homes, which I think is controversial. If you have severe Alzheimer's you can't really tell the difference," said the researcher.
"We need to think about as a society what we want to do about it."
Professor Sharkey's report found that nearly two-thirds of men and around 30 percent of women support the use of sex dolls.
Brothels of sex dolls already exist in Japan, Spain, and South Korea. The opening of a robot sex cafe in west London has long been rumored, but to skeptics is beginning to look like a publicity stunt or an urban legend.
Individual dolls can cost between £4,000 and £12,000 ($5,000 to $15,000) and can be customized by gender, height, and hair and eye color. Advanced models can even include artificial intelligence and respond to human emotions.
But researchers warned that sex with robots could isolate people.
"It's very sad because it's going to be a one way relationship," Prof Sharkey said.
"If people bond with robots it's very worrying. You are loving an artefact that can't love you back, and the best they can do is fake it."
The sector has a significant "dark side," too, with some arguing robots could benefit non-offending pedophiles and people with rape fantasies.
"There isn't a conversation happening in the general public about what is acceptable, permissible and what should be promoted," FRR co-founder Aimee van Wynsberghe said.
"This is a preliminary step to engage policymakers, academics, the tech industry and the general public."
You can share this story on social media: