Earth must strengthen its defenses against mutant space bacteria – Russian scientists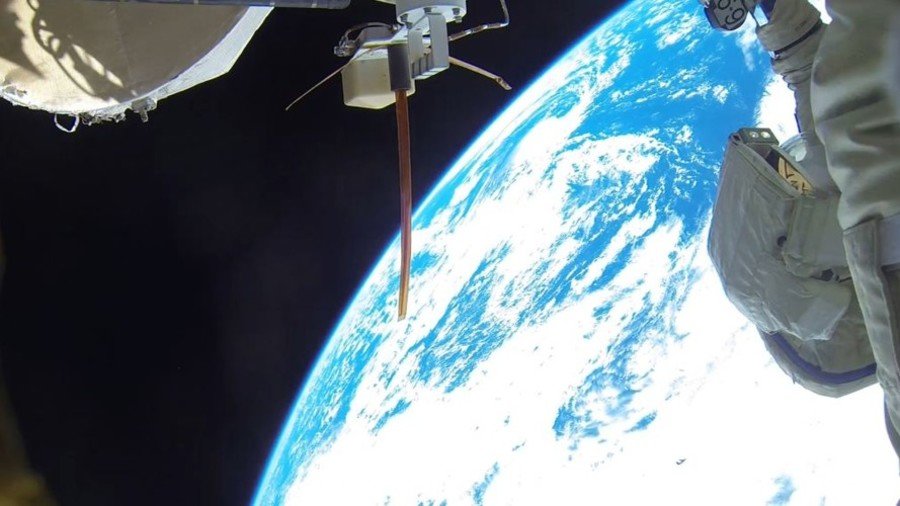 Terrestrial bacteria that were sent to space and returned changed now pose a threat to the existence of life on Earth, and measures must be taken planetside to contain them, Russian scientists said.
A Russian experiment called 'Biorisk' has revealed that various microorganisms from Earth were able to survive in the harsh conditions of space on the surface of the International Space Station (ISS). It was carried out starting in January 2005 at the Russian segment of the ISS and saw 68 different organisms, including bacteria, insects, vertebrate animal and higher plants, used as test subjects.
The mutated bacteria showed high aggressiveness and resistance to antibiotics on their return to Earth, the Russian report, prepared for the meeting of the International Committee on Space Research in the US later in July, said.
Eggs of crustaceans and caviar of African toothcarp fish also managed to survive in outer space for 2.5 years, with the embryos revived after returning to Earth, it added.
"The living organisms are capable of surviving in outer space. Hypothetically, in distant future, the arrival of alien substances from other planets to Earth may be possible as well as to other planets from Earth," the report said, as cited by RIA-Novosti.
"In addition, the danger is posed by terrestrial microorganisms that returned from space after visiting another planet and transforming in an unknown manner in its atmosphere," it added.
According to the paper, the Russian scientists are going to use the result of their research to develop measures aimed at protecting Earth form this threat.
READ MORE: Space time capsules: Asteroids may hold secret to life on Earth
The findings of the 'Biorisk' experiment "are not only of significant scientific interest, but also invaluable from the practical point of view for the justification of the planetary quarantine strategy during future interplanetary flights," the report said.
The principle of "planetary defense," aimed at preventing the contamination of Earth by alien organisms and vice versa, is used by international space agencies during all interplanetary missions. The Committee on Space Research, which is based in the French capital of Paris, has been in charge of planetary defense since 1959.
Think your friends would be interested? Share this story!
You can share this story on social media: