Space time capsules: Asteroids may hold secret to life on Earth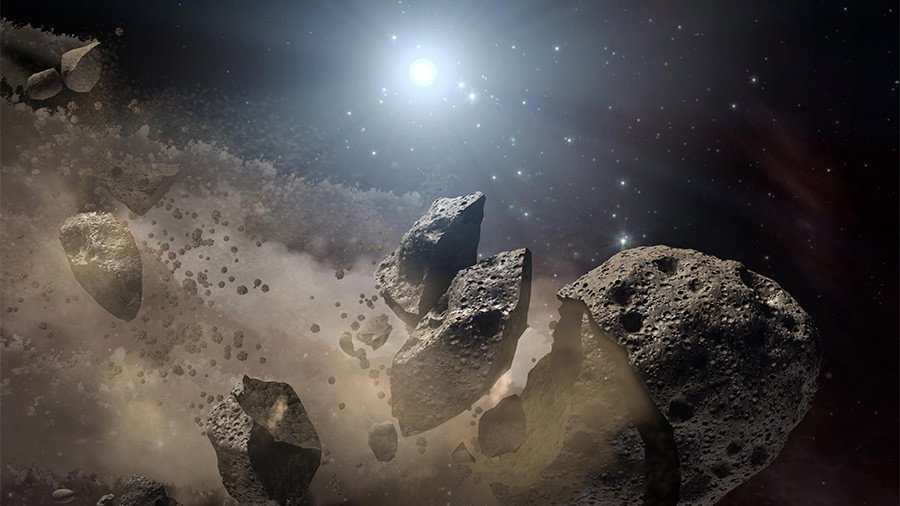 Asteroids are often thought to be a threat to life, but could they be the key finding out how the Earth evolved into the thriving planet which we know today?
Nicholas Hud, director of the Center for Chemical Evolution at the Georgia Institute of Technology, thinks so and has been studying space rock in an effort to pinpoint the chemical substance which existed prior to mankind.
Partnered with NASA, the center's objective is to collect evidence of the chemical origins of life, and study possible precursors to molecules, like amino acids and sugars, that have become the building blocks of human existence.
READ MORE: Earth from 40mn miles away: Asteroid-hunting spacecraft captures striking image
Asteroids often make the news due to their Earth shattering potential. Last year, the US government suggested that a "catastrophic" impact from a Near Earth Objects is a real threat.
But Hud believes it is important for scientists to look to the rock formations outside our atmosphere if we are to truly understand the history of the universe.
"We can look to the asteroids to help us understand what chemistry is possible in the universe," he said.
"It's important for us to study materials from asteroids and meteorites, the smaller versions of asteroids that fall to Earth, to test the validity of our models for how molecules in them could have helped give rise to life."
Astrobiologists have long thought that asteroids, perhaps like a honey bee, can carry bacteria and compounds from planet to planet.
Hud thinks that through further study, experts may be able to glean more information as to how life began in the solar system and possibly beyond.
"There are probably a lot more clues in the asteroids about what molecules were really there," Hud added.
READ MORE: Risk of catastrophic asteroid impact 'real' – White House
"We may not even know what we should be looking for in these asteroids, but by looking at what molecules we find, we can ask different and more questions about how they could have helped get life started."
Think your friends would be interested? Share this story!
You can share this story on social media: