Going too far? Trudeau's overly liberal course might do him a disservice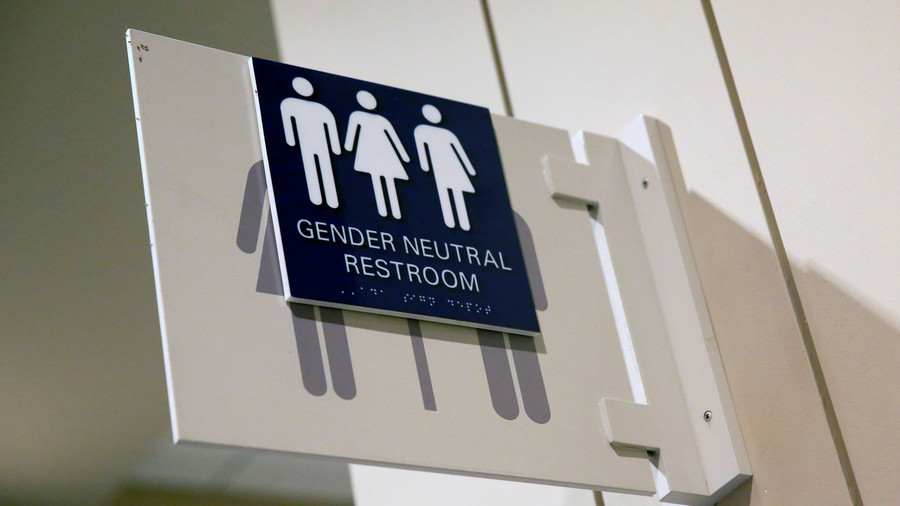 Looks like an already highly liberal Canada has taken the very notion of tolerance to a whole new level. But could the "progressive" policies of the self-proclaimed feminist Prime Minister Justin Trudeau eventually backfire?
Ottawa has recently shaken things up as both chambers of the Canadian parliament passed a bill legalizing the recreational use of marijuana as well as its cultivation, including home growth. The legislation that made Canada the first Western country to fully decriminalize pot was actively promoted by Trudeau's ruling Liberal Party for quite some time.
But that's not the first move Canada's recently made that might seem a little extravagant. It appears to be on a spree of overly liberal political decisions, many of which ended up in controversy. Just about a week ago, a Canadian court recognized two men in a polyamorous relationship with a woman as legal parents of a child in the first such case ever.
This radical change in attitude when it comes to the idea of family has probably yet to sink in, while some other initiatives of the Canadian officials have already garnered discontent.
Staunch proponents of gender equality and inclusiveness of all sorts, the Canadian government issued a directive to a state agency this March, telling its staff to effectively abolish the terms "father" and "mother" while addressing their clients with "gender-neutral" terms. The idea was immediately ridiculed by opposition politicians. Eventually, the Social Development and Family Minister Jean-Yves Duclos had to admit that he directive was confusing and needed to be corrected.
Gender neutrality seems to be a hot-button topic for Trudeau-led Canada. It introduced third gender options for passports and immigration documents, made the national anthem gender-neutral and even issued an "unknown" gender health card to an infant at a request of its particularly insistent non-binary transgender parent – all in one year.
Some of these excessively progressive initiatives ended up in blunders, though. Last November, students at an Alberta high-school suddenly found out that most of their toilets had become "gender-neutral". The move turned out to have been the school's overzealous response to newly-adopted laws on transgender accommodation. The students protested, demanding that the school authorities revert to the gender-specific concept they had been quite comfortable with.
Trudeau himself is no stranger to controversy surrounding his "progressive" policies. In February, he interrupted a woman to tell her to use the term 'peoplekind' instead of 'mankind' at a Q&A session at MacEwan University in Edmonton. Later, the Prime Minister had to apologize, saying he "made a dumb joke."
The Liberal politician came to power riding on the wave of promises of change. But Trudeau's "brave new world" of seemingly unrivaled freedom, equality and inclusivity is apparently a bit baffling to many Canadians, who are wading through a bog of previously untested social practices. As a result, a lot of them seem to turn to literally more "conservative" values.
READ MORE: Canada issues 'unknown' health card to gender neutral baby
An Ipsos poll conducted in March showed that most Canadians would vote for a party other than the Liberals, with the Conservatives having a comfortable lead of some seven percent. Most people would also like to see a new prime minister as Trudeau's approval rating stood at 44 percent after falling by seven percent points since last year.
Even though the Prime Minister's personal rating has slightly improved since that poll was taken, the real warning sign for Trudeau came in early June when the Conservatives won the regional parliamentary elections in the country's most populous province of Ontario, which has almost one-third of Canada's 36 million population.
READ MORE: Trouble for Trudeau? Canadian liberals brace for impact of populist Doug Ford win
Led by the brother of the infamous Toronto mayor Rob Ford, Doug Ford, who earned repeated comparisons to Trump, the Conservative Party secured a sweeping victory with 41 percent of the vote.
While it can't be proven for a fact that it's the government's overly liberal policies that are to blame for more conservative-leaning Canadians, the Liberals losing the province they governed for 15 years might ring some warning bells. And Trudeau might have a lot to consider in the year and a half left before the national parliamentary elections.
Think your friends would be interested? Share this story!
You can share this story on social media: