Three people in a polyamorous relationship recognized as legal parents of a child in Canada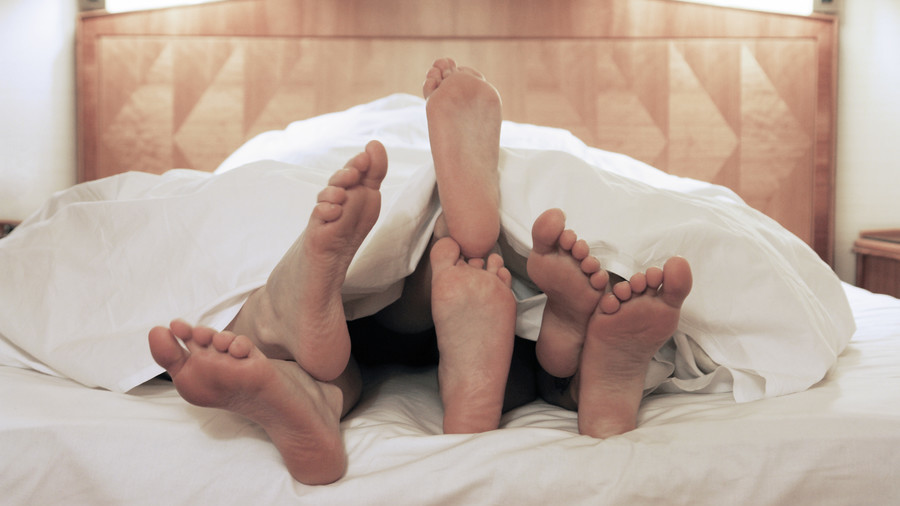 A Canadian court has declared two men in a polyamorous relationship with a woman as legal parents of a child in the first such case in the country's history.
The Newfoundland and Labrador Supreme Court came up with a ruling in April, but it was only publicly announced last week. Canadian law recognizes polyamorous relationships, but bars bigamy and polygamy, in which the same person is involved in several marriages.
"Society is continuously changing and family structures are changing along with it," Justice Robert Fowler wrote in his decision. "This must be recognized as a reality and not as a detriment to the best interests of the child."
The trio from the city of St. John's have been together for three years, the Canadian Press reported. The woman in the polyamorous relationship is the mother of the child, who was born last year, while the father remains unknown. The family members haven't been identified in the decision.
The family went to court after Newfoundland and Labrador provincial authorities refused to grant all three of them parental rights, saying that only two people can be listed in a birth certificate in accordance with the Children's Law Act.
The Supreme Court judge acknowledged the argument, but said that the Children's Law Act, which was introduced three decades ago, couldn't match the "now complex family relationships that are common and accepted in our society."
Fowler explained that his decision was made in "the best interests of a child," which was the "determining factor" in dealing with such cases. He described the St. John's family as stable and loving, saying that it provided safe and nurturing conditions for the child.
"To deny the recognition of fatherhood (parentage) by the applicants would deprive the child of having a legal paternal heritage with all the rights and privileges associated with that designation," the judge said.
READ MORE: 100,000 Brits sign up for polygamous dating site helping Muslim men find multiple wives
In 2007, the Ontario Court of Appeal recognized three people as legal parents to a child. Back then, two lesbian women became mothers to a child, who was born to a man already recognized as the father. However, the two women were living separately from the man, with the trio not being in a polyamorous relationship.
Think your friends would be interested? Share this story!
You can share this story on social media: